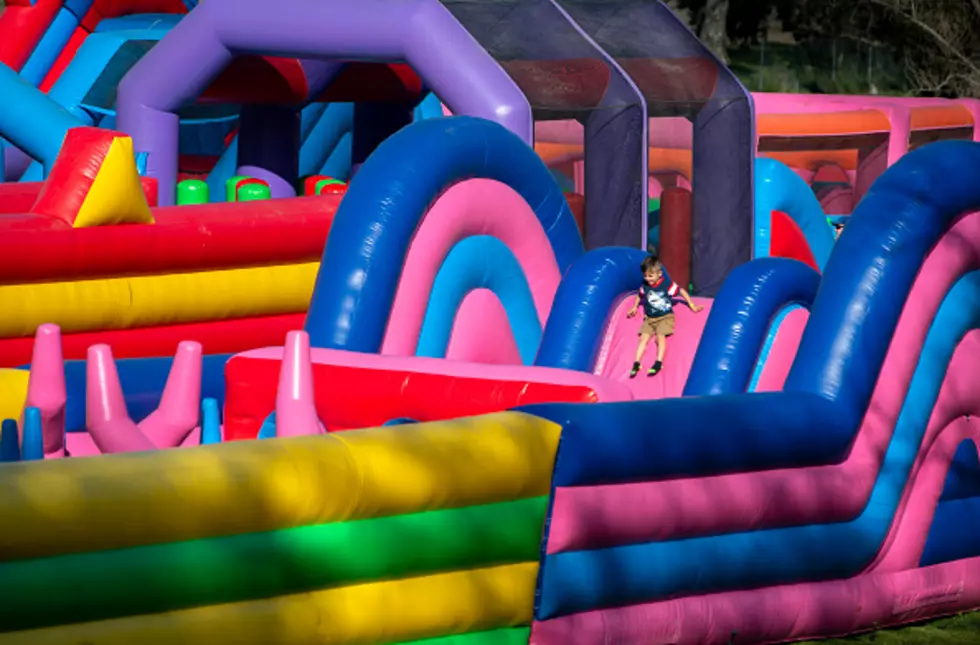 Would Love This Bounce House Theme Park In Buffalo
MediaNews Group via Getty Images
The summer is here and there are some fun things to do for the family around Western New York. Perhaps you have a birthday party planned for the kids? No mater the event, it is always better with a bounce house!
But why should kids have all the fun at a bounce house? Have you seen or experienced one of these touring bounce house theme parks yet? They look like they are so much fun and not just for the kids either! The Big Bounce America is back on tour and it sure would be sweet if it made a stop in Buffalo, New York!
According to reports from outlets in Saratoga:
The World's Biggest Bounce House is just over 13,000 square feet and is 32 feet tall. The bounce house includes basketball hoops, climbing towers, a giant slide, a ball-pit, oversized couches, and a 20 feet tall multi-colored rabbit.
So far, Buffalo is not on the list but there are some locations around New York State that may be fun for a road trip. For example, Brooklyn has been added to the tour this September. The inflatable theme park will be set up at the Aviator Sports and Event Center starting September 16th.
We don't have a shortage of things to do this summer in Western New York. From fairs to festivals and probably the best concert lineup in decades, there are so many things to look forward to!
$1 Million Gasport Home Has Pool Slide and Movie Theater
This amazing
$1.3 million home
in Western New York has its own pool slide and movie theater.
Unique Food Flights Offered By Restaurants In Western New York
Cheapest Transit Road Business For Sale