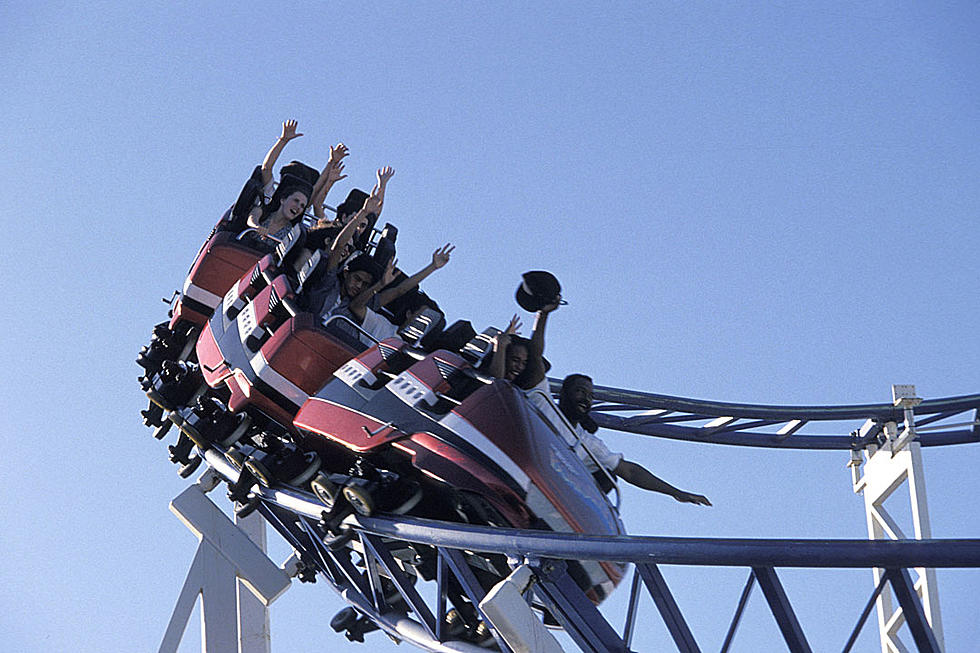 World's tallest, fastest, and longest roller coaster is about 1 hour from Buffalo.
Ingram Publishing
Just when you thought it couldn't get any crazier with the roller coaster game. Canada's Wonderland, located just north of Toronto in Vaughan, Ontario, has debuted the Yukon Striker.
Here are the crazy as details about this thing according to the website, it stretches 3,625 feet in length, takes riders on a 245 foot drop at a 90 degree angle and a 360-degree loop, reaching a top speed of 80 miles per hour.Thrill-seekers will be able to test their nerves with the Yukon Striker when the amusement park opens to the public on May 3rd.
Sorry but I will not be hoping on that anytime soon.For a full list of park admission prices, click here .