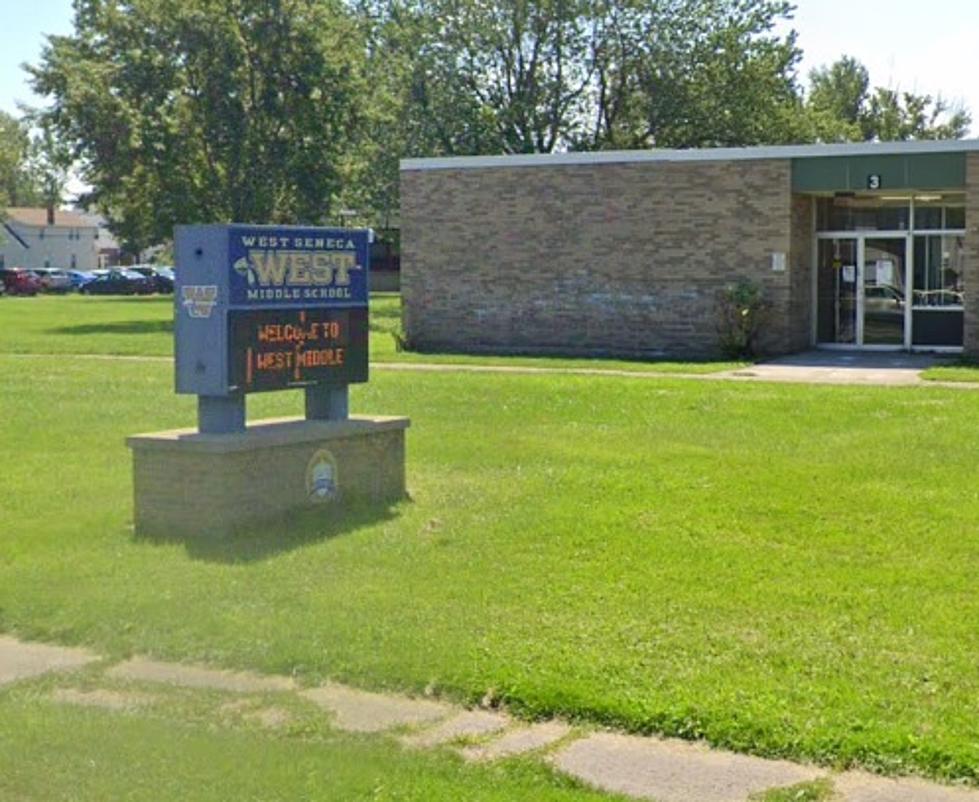 Scary Moment As West Seneca West Shelters In Place
(Google Streetview)
Parents and students in West Seneca School District ended up in a scary situation this morning after the school was told to "shelter in place."
West Seneca West Middle School was told to shelter in place today after administrators received information that a student was in possession of a weapon.
This comes after a warning on the popular app Tik Tok that today December 17th, would be a day of violence in school districts nationwide.
They responded immediately when hearing of the threat and instructed the school in "shelter in place" while they conducted an investigation.  While the students were in their classrooms with their teachers, with the help of the West Seneca Police, the school investigated and found that there was no credible threat.
They sent this letter to parents to help them to understand what was going on.
Prior to the event at West Seneca West, Hamburg Superintendant Michael Cornell had sent a message to parents in his district assuring them that they were aware of the "trend."  He reminds students that they shouldn't share posts like that and that parents should monitor their kids' social media activity.
"This situation serves as a good example of why it is important for students to avoid sharing posts online that refer to school safety threats. Even if they are not credible threats, they can sometimes cause stress and anxiety for our students, families, and staff. We appreciate the efforts that our families continually make to monitor their children's social media activity and speak with them about proper behavior online." - Michael Cornell, Hamburg Central School District Superintendant
Luckily, so far, none of the threats to the safety of students has shown to be credible.
Best Places To Raise Families In WNY
10 Things Parents Need To Do in Front of Their Kids
A lot of parenting advice tells us what our kids should be doing. But what about parents? Here are 10 things you should let your kids see you doing.
23 Playgrounds You Have To Visit in Buffalo and Beyond