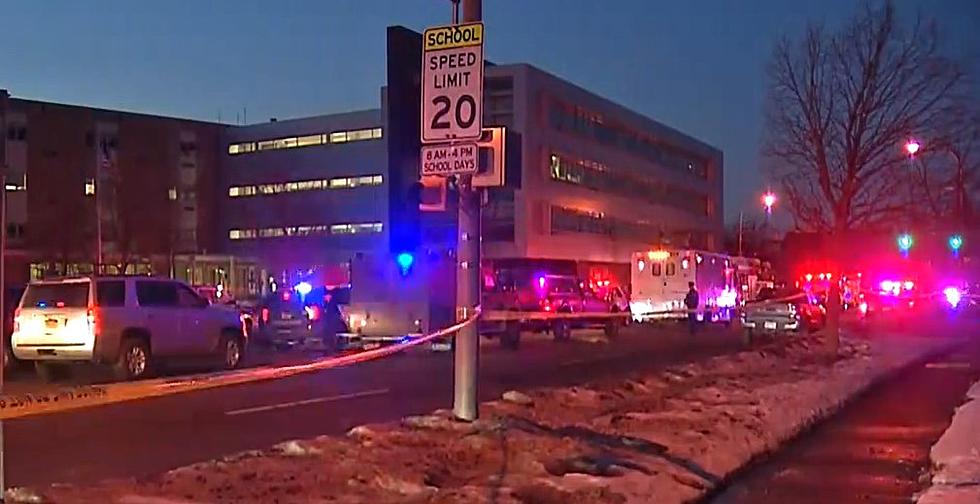 What Are Buffalo Officials Going To Do About Violence At McKinley High?
WIVB
Yesterday, February 9, 2022, a guard was shot and a student was stabbed at McKinley High School in Buffalo. This is not the first time in recent weeks that violence has taken place on campus. Students, parents, and the city are on edge. The question is, what will Buffalo officials do to prevent it?
Darius Pridgen, the President of the Buffalo Common Council, spoke to WIVB about how the city will prevent the ongoing violence.  He described it as a crisis situation. Pridgen said to WIVB,
"I wish the Common Council had the legal ability to do more. The State of New York, the law does not let us."
Pastor Pridgen went on to say,
"It is a crisis and it is not enough to just throw money at it. There has to be, from the top down, a plan in order to deal with the guns, to deal with our young people's mental health, and to really advance education, or else we will lose a generation."
You can listen to his full interview with Channel 4 below.
Buffalo Common Council Member Joe Golombek said to WIVB,
Security guards are not armed in the Buffalo Public Schools. This is just unacceptable and maybe we need to address the violence.  Because these are poor people, people of color who are suffering the most. It fries me that the people who are most aggravated, the social justice warriors, are a bunch of elite folks that probably don't send their children to Buffalo Public Schools.

Violence among young people is not just limited to McKinley High School, unfortunately, it is happening throughout the city. We, as a community, need to work together to find a multi-faceted solution.

 
Teacher Was Hospitalized After Students Fight At Buffalo High School
On January 25, a female teacher was sent to the hospital after breaking up a fight between students. According to news reports, there were multiple fights between students leading up to the incident involving the teacher. Between Monday and Tuesday of that week, there were four fights at McKinley High School in Buffalo. The cause, if any, of the fights has not been made public. The teacher has since been released. The students involved in the fights may be charged, although the charges they could receive are unclear.
Buffalo Public Schools released a statement regarding the incidents,
The District does not tolerate altercations or other acts of disruption among our students. Such incidents will be thoroughly investigated. The responsible parties will be subject to the consequences outlined in our District Code of Conduct.
8 New York Counties Have Most Violent Young Criminals
15 Of New York State's Most Wanted Criminals- April 2022
Below are individuals wanted by the New York State Department of Corrections and Community Supervision's (DOCCS) Office of Special Investigations who have been designated as its
Most Wanted Fugitives
. They should be considered armed and dangerous. This list is current as of 04/01/2022:
NEVER attempt to apprehend a fugitive yourself. If you have information on the location of any of these fugitives, you can contact OSI 24 hours a day / 7 days a week to report it. All leads and tips are treated as confidential information.
If an immediate response is necessary, such as you see the wanted person at a location, please call "911" and report it to the police.
11 New York Cities With The Most Violent Gun Crimes