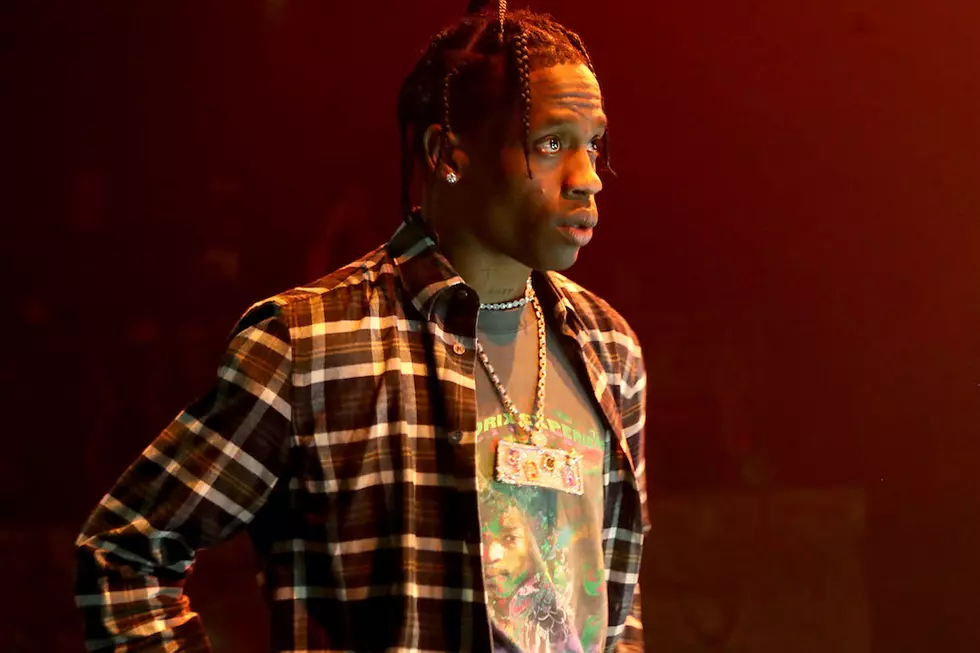 Travis Scott Gives First Comments on Daughter, Stormi
Getty Images
It's been over two weeks since Travis Scott and Kylie Jenner welcomed their first daughter, Stormi Webster (Scott's real name is Jacques Webster), into the world. And though both parents were featured in Jenner's video montage, entitled "To Our Daughter," which documents the youngest of the Kardashian Clan's pregnancy, both parents have been pretty hush hush since the birth on February 1.
TMZ caught up with the rapper on Saturday night (February 17) as he was leaving Poppy club in Los Angeles and asked him about Stormi. "How's the baby?" paparazzi asked, to which Scott replied, "She's beautiful" before hopping into a car and fleeing the scene.
Though we have only gotten a little snippet of commentary about the Insta-famous newborn, it seems like the family is happy and we can't wait to hear more!
Watch the TMZ interview here.