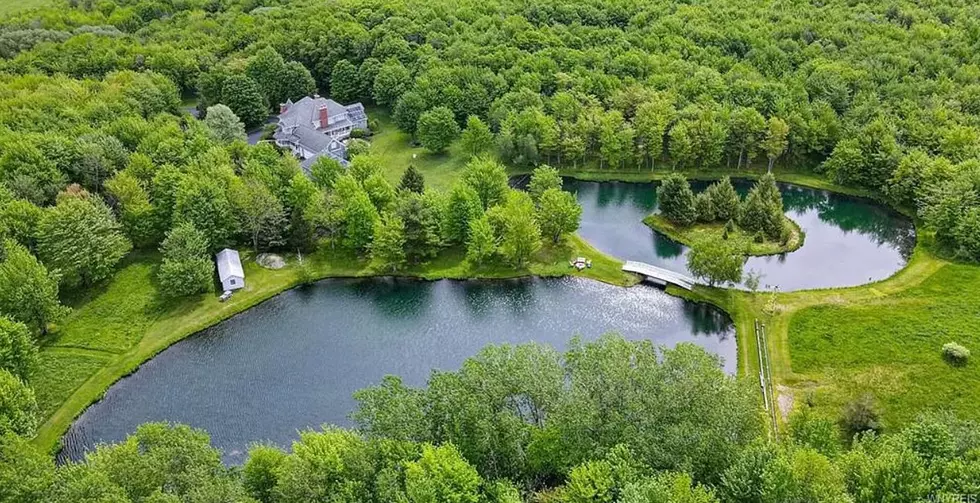 There's a $1 Million Home For Sale In WNY With Its Own Island and Lake [PICS]
Credit: Google Maps
Sometimes you have fantasies of owning a dream home with a dream property: the American Dream I guess you could say. A nice home to raise a family with a plod of land, a picket fence and space.
This home for sale is all that and way more.
There's a home listed on Zillow in South Wales, NY for $1.1 million and the property looks incredible.
The total square-feet is just over 6,500 with five bedrooms and six bathrooms. It has 18 acres of property and a five garage, with a beautiful kitchen, living area and spacious bedrooms.
You'll even find a lake in the backyard with its own oasis. This place looks amazing. Check out some of the photos, courtesy of Zillow.
Explore This $1.1 Million Home in WNY That Has Its Own Island and Pond
Explore this amazing home in Western New York that has its own oasis.
Backyard and Patio Trends in Buffalo for 2021
Outside remains a popular (and COVID-safe) destination for Summer 2021. If you're looking to make some upgrades to your backyard, check out these patio trends you'll spot all over Western New York this season.
Top 50 Summer Restaurants in Buffalo and Western New York
Check out some of the best spots for food and drinks this spring and summer across Western New York!