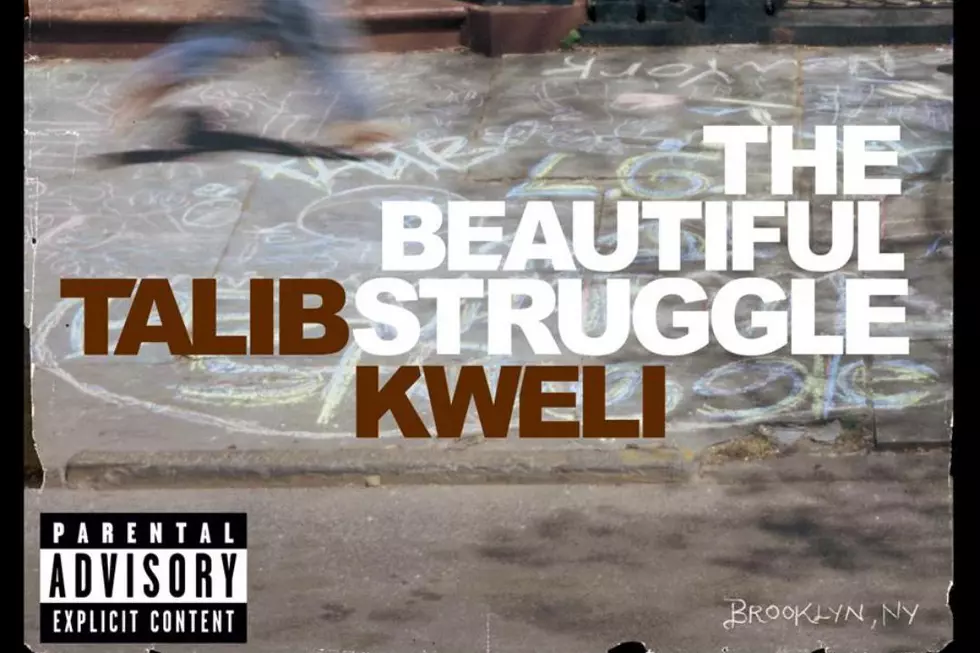 Talib Kweli Drops 'The Beautiful Struggle' Album: Today in Hip-Hop
Rawkus Entertainment LLC
On this day, Sept. 28, in hip-hop history...
2004: As one-half of Black Star, a duo comprised of himself and Mos Def, Talib Kweli established himself as one of the most potent lyricists in the rap game when they dropped off their debut offering in 1998. Kweli cemented that status with his socially-conscious debut solo LP, Quality, and continued to do so with The Beautiful Struggle, his critically acclaimed sophomore album.
The soulful, sample-heavy, Beautiful Struggle sees Kweli stray away from the political bars of his solo debut to take a dip into the mainstream pool. Despite this thematic shift, his rhyme skills remain as sharp as ever. Kweli flaunts those skills on tracks like "Back Up Offa Me" and "Work It Out," both produced by Hi-Tek. After forming the duo Reflection Eternal with Hi-Tek years prior, their chemistry clearly remained in full effect.
Other artists contributing to Kweli's sophomore solo outing include Just Blaze, The Neptunes and Kanye West, who all provide their usual stellar sonics. For his part, 'Ye built upon the connection they established with Kweli's Quality's "Get By," this time tapping Mary J. Blige for "I Try." It proved to be his only track to chart on the Billboard Hot 100. "Never Been in Love," the project's second-single, was another track that got some mainstream shine.
In a moment that felt as right as any, Kweli also reunited with Mos Def, now known as Yasiin Bey, for the Charlemagne-produced track "Supreme, Supreme." The track was released as a bonus song for the LP's U.K. release.
As for the other features, Talib Kweli tapped Common ("Ghetto Show" with Anthony Hamilton), Faith Evans ("We Know"), and John Legend ("Around My Way"). Res, who operates as one-half of the duo Idle Warship with Kweli, appearing twice on the album ( "Going Hard" and "We Got the Beat").
The Beautiful Struggle spent 10 weeks on the Billboard 200 albums chart, peaking at No. 14. The healthy balance between underground and radio-friendly hits is what makes The Beautiful Struggle a success, whether that was the goal or not.
See 60 Hip-Hop Albums Turning 20 in 2018