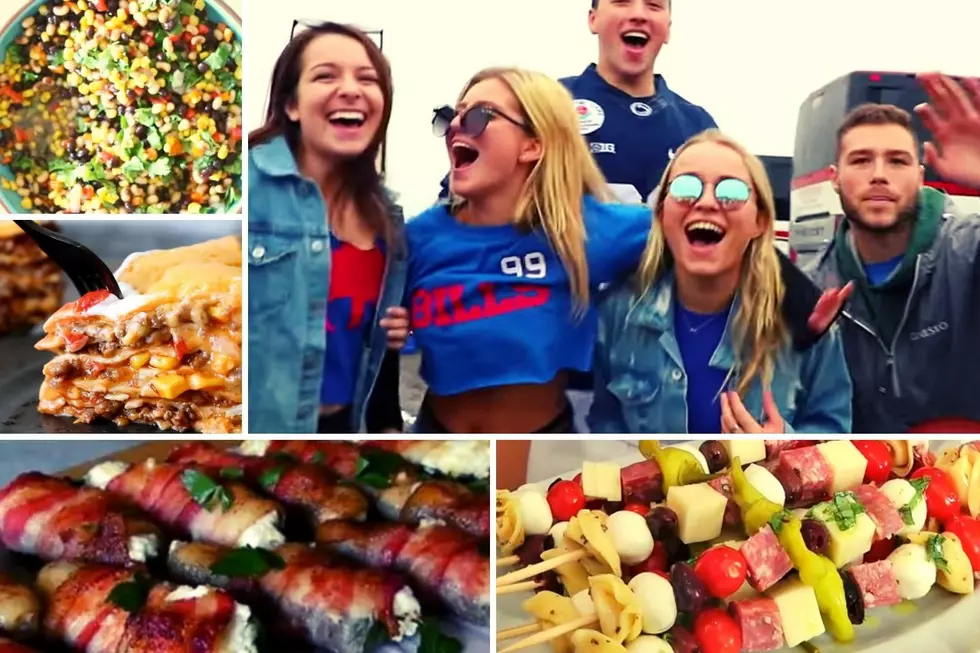 10 Easy, Make-Ahead Tailgate Recipes For The Bills Game
YouTube/Canva
The Buffalo Bills are back at home, so it's time to start prepping for the return of your tailgate!
Planning what you're bringing to your Highmark Stadium tailgate ahead of time helps you stay organized and less stressed on game day - and what food you're bringing to the party is no exception.
What kind of food you bring to the tailgate depends on your crew's vibe. Maybe you're going to the game with a group of grazers who like to eat throughout the pregame, so a dip with chips is the answer. Or perhaps you'll want to bring something with a little more sustenance if your friends aren't the type to drop big bucks on food inside the stadium.
The recipes below will fit the bill whatever your tailgate meal plans are. They're portable, filling, delicious, easy to make, and best of all - you can whip them up a day or two before the game and store them in the fridge. That way, you'll have more time for packing the car and having fun on game day.
Here are 10 simple, yummy, and satisfying make-ahead recipes that all of your friends at the Bills tailgate will love.
10 Easy, Make-Ahead Tailgate Recipes For Bills Games
Here are some easy, make-ahead recipes to have in your back pocket to bring your tailgate party to a new level.