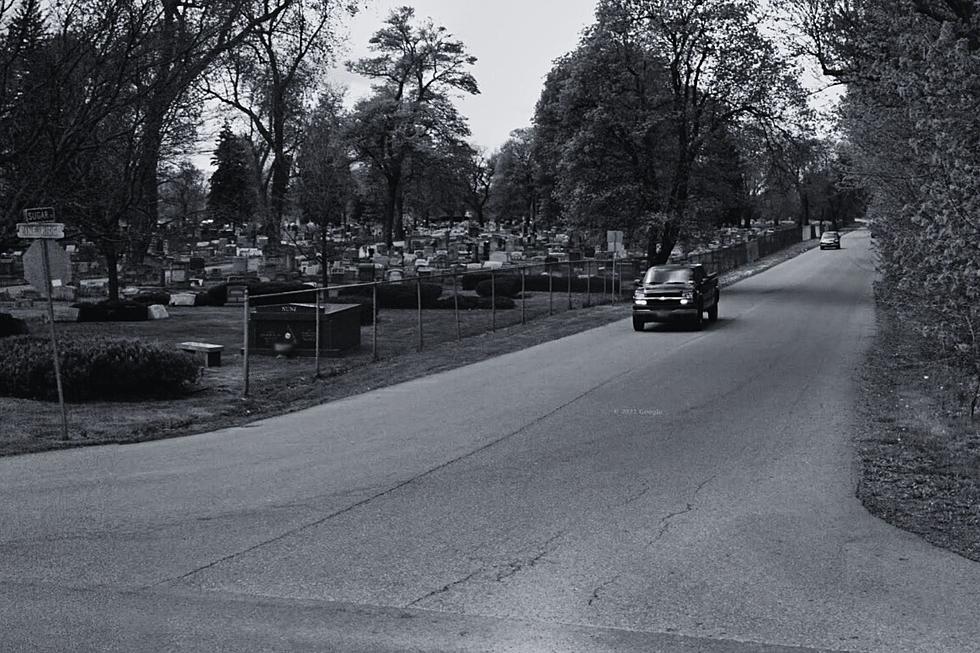 Is This The Creepiest Street In Western New York?
Google Maps
It's that time of year when we're getting more used to seeing ghouls and goblins floating all around the 716. With autumn in full swing and Halloween right around the corner, it's simply that time of year for all the creepy things that we're excited to see but a little leery of.
The haunted houses are in full effect all over the region, people are out getting their costumes, and you know all of the party planning is in the works.
All of this, of course, is the lead-up for the reason for the season, Halloween is clearly on the way, and there are so many ways to enjoy it.
However, while the scary season is here, a few things and places in Western New York are a little creepy all year long. At the same time, there are several places around town that are a tad on the creepy side. Maybe that's an understatement, as many Western New Yorkers think these places are haunted.
One of those places is a street that I try my best to avoid at all costs, especially at night. However, this isn't always an option, given the way roads are laid out.
Is Sugar Road In Cheektowaga, New York, The Creepiest Street In Western New York?
Firmly sandwiched between 3 cemeteries just east of the Buffalo / Cheektowaga border, Sugar Road is only a single block that is only about 1/2 mile long.
If you have never driven down this street, let me assure you that it's the creepiest 1/2 mile you could ever drive in the 716.
When you turn off Eggert Road or Pine Ridge Road onto Sugar Road, you can expect not to see any street lights while you bisect Saint Stanislaus Cemetery, Saint Johns Cemetery, and the Buffalo Cemetery. It's essentially pitch black when driving down this street at night, and I know I am not the only one who avoids this street as much as possible.
Personally, I will swear under the penalty of perjury that I have seen a few aberrations floating around while trying to hurry down the street.
Don't believe me? You don't need to take my word for it; wait until the sun goes down and take a ride down the road for yourselves.
Take A Scary Halloween Boat Tour Of Underground Caves In Upstate New York
Gallery Credit: Dave Wheeler
More Photos From The 2022 'Cans for Candy' Halloween Event
On Monday, October 31, 2022, Power 93.7 WBLK, the William-Emslie YMCA, and other community partners hosted Cans For Candy, an annual indoor trick-or-treating event inside of a safe and well-lit building. Each child who was trick-or-treating was requested to bring one (1) canned good or non-perishable food item to benefit Feedmore WNY.
Gallery Credit: Ed Nice
25 Buffalo-Themed Halloween Costumes For 2023
There's always a Buffalo connection, and that is definitely the case for these 25 Halloween costumes! Which one will you be?
Gallery Credit: Getty Image, Canva Image