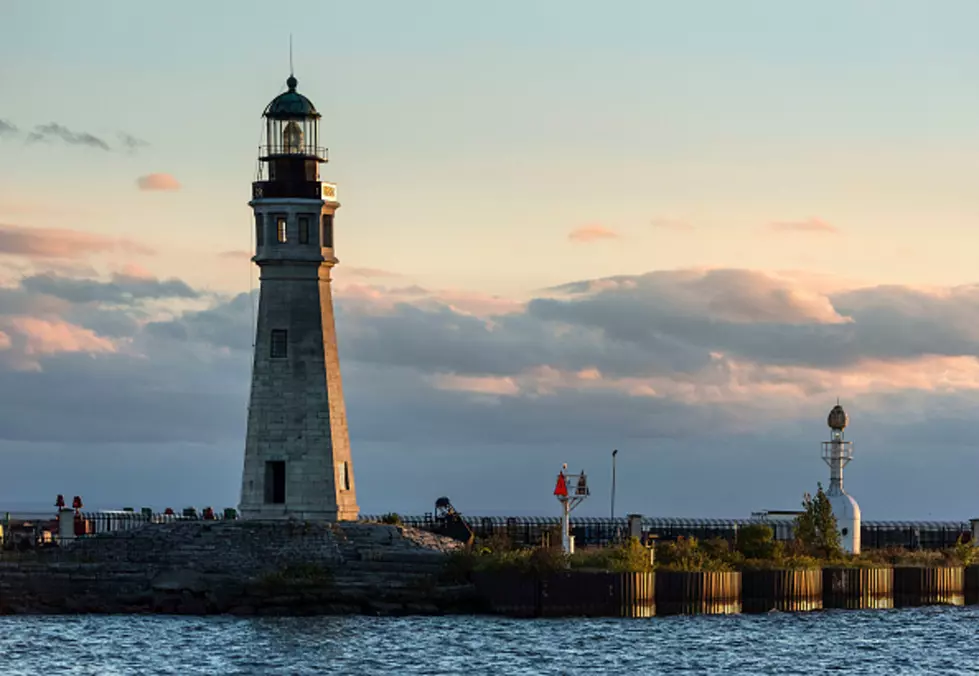 From Buffalo? You'll Love The Full Moon This Week
LightRocket via Getty Images
August is rolling on and the heat and humidity of the summer are fading away like the summer sunsets. As we get ready for the influx of back-to-school shopping and the beginning of the fall activities, there is one last event that you don't want to miss over New York State.
This Thursday, when the sun goes down and the moon starts to rise, it will be the last full super moon of the summer of 2022.
The Sturgeon Moon rounds out this year's parade of four supermoons, which started in May! Supermoons are commonly defined as full Moons that occur while the Moon is at its nearest point to Earth.
The name Sturgeon Moon caught my attention. Those of us who grew up in and live in Western New York are familiar with a place called Sturgeon Point. That place is named after the abundance of sturgeon in that part of Lake Erie. But why the moon? Essentially, it is for the same reason.
August's full Moon was traditionally called the Sturgeon Moon because the giant sturgeon of the Great Lakes and Lake Champlain were most readily caught during this part of summer.
It is bittersweet. The thought of this summer ending is tough to handle because it has been so fun. Since we have been able to get back to normal after the COVID pandemic, the summer of 2022 has been a blur! But you simply can't beat the fall in Western New York. We are blessed with the best weather and tons of events and football!
Early Voting Locations in Buffalo for 2022 Primary Elections
There are 11 locations in the City of Buffalo where early votes can be cast for the New York State 2022 Primary Elections
This $1.7M House For Sale Has Some Great Features In Clarence, NY
If you're shopping for a luxury home in Western New York, you should put this one on your list
Stars We Lost in 2022
See the famous icons we have had to say goodbye to in 2022, below.