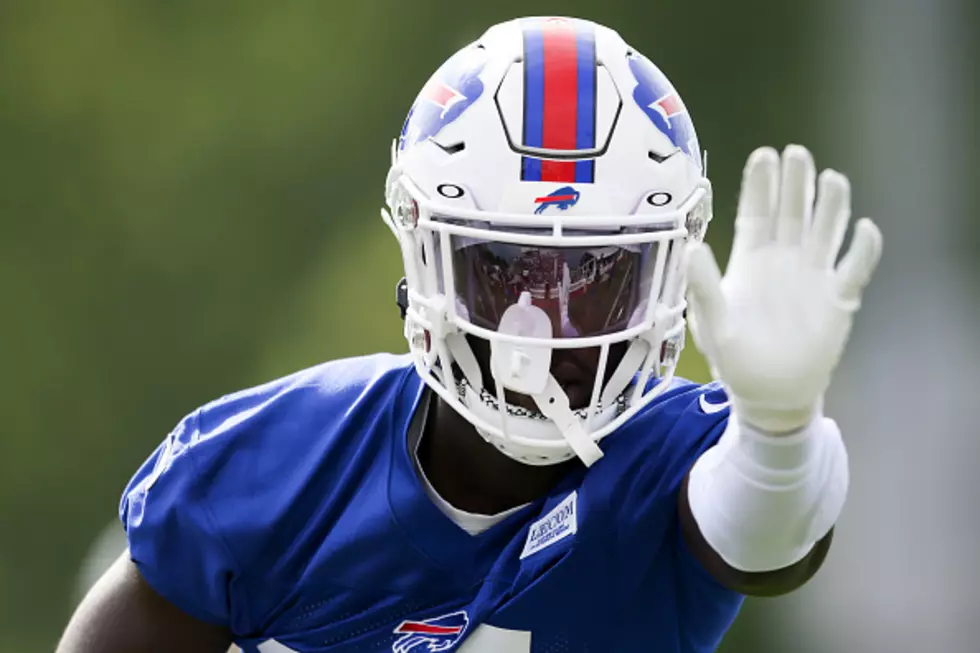 Stefon Diggs and Kaiir Elam Had to Be Separated at Bills Practice
Getty Images
The Buffalo Bills are four days into training camp now at St. John Fisher College in Rochester.
The pads have not come on yet for practices, but as we know, training camp can get a bit heated just because you're going up against the same guys over and over again for multiple weeks.
Something notable happened at Bills camp on Wednesday that caught the attention of media members.
According to Heather Prusak of WIVB Sports, Bills wide receiver Stefon Diggs went 1-on-1 in practice with rookie cornerback Kaiir Elam twice.
The first time, the went 1-on-1, it appeared Elam held Diggs and Diggs didn't appreciate it. Diggs and Elam exchanged words and it got to the point another Bills defensive back had to break them apart.
Prusak reports that Diggs beat Elam the second time the two went 1-on-1 and no more words were exchanged.
This might seem like something that worries fans but it's actually a good sign that Elam isn't backing down from the toughest challenge he can face at training camp.
While we did not see the hold on Diggs, the fact that Elam is in the thick of a disagreement like that might speak to his level of confidence. He still has a lot to learn and will likely have growing pains this season, but his character and intensity are not going to bee a concern early in his career.
Training camp can get heated. Coaches don't like when it gets too heated and energy is wasted on pushing and even fighting, but when you go up against the same guys so often like the Bills are doing, this stuff can happen.
Buffalonians Would Hate To See Josh Allen Endorse These Companies
11 Pictures of Why We Love Josh Allen
Top 50 Summer Restaurants in Buffalo and Western New York
Check out some of the best spots for food and drinks this spring and summer across Western New York!