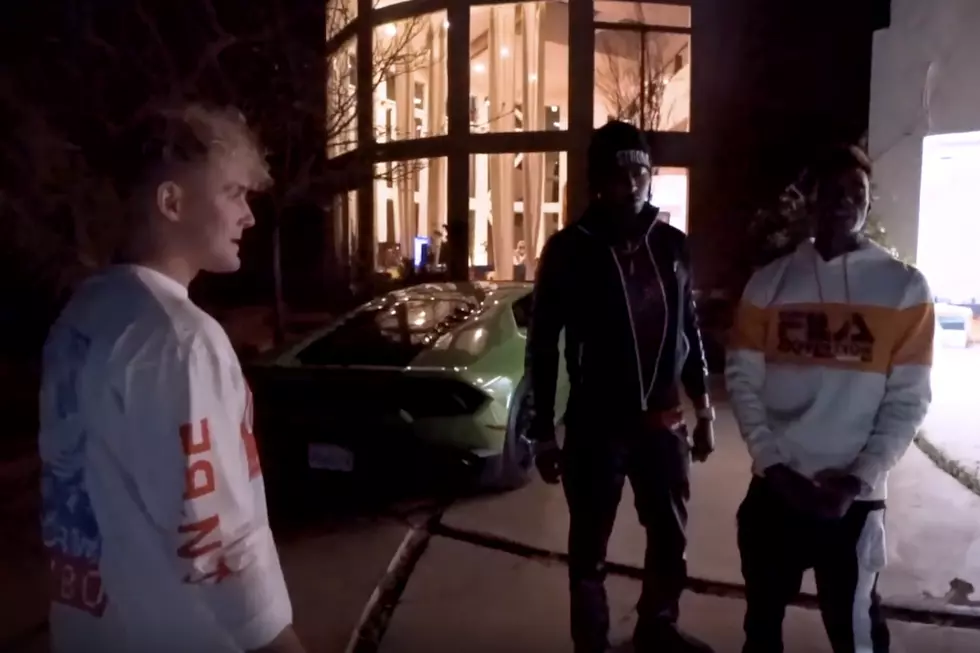 Soulja Boy Confronts Jake Paul, Confirms Fight Will Happen
Jake Paul via YouTube
Last Friday (Feb. 28), Paul and Young Draco got into a shouting match during an Instagram Live session when Soulja told Paul to pull up at his crib. The 22-year-old vlogger did just that - he and his friend rolled up to the Warner/Chappell Music artist's house and things got a little heated.
In the video, Soulja can be heard yelling "You can beat me, bro" at Paul. Meanwhile, Paul tells Soulja that he's ready to fight but he hasn't signed the contract.
"I'm ready bro, we can sign it tonight," states Soulja. "Print the paperwork out fool, I got the money." Paul then adds, "YouTube is ready," before Soulja responds, "Let's do it, I'm the king of YouTube."
So, it looks like a boxing match between Soulja and Paul is likely going to happen.
We don't have any additional information about this fight, but Soulja did mention that he wanted to get Floyd Mayweather, Jr. involved to help promote the boxing match with a purse of $20 million on the line.
Check out a video of Jake Paul and Soulja Boy's confrontation for yourself just below.
Check Out the 2019 Hip-Hop Music Festivals You Need to See