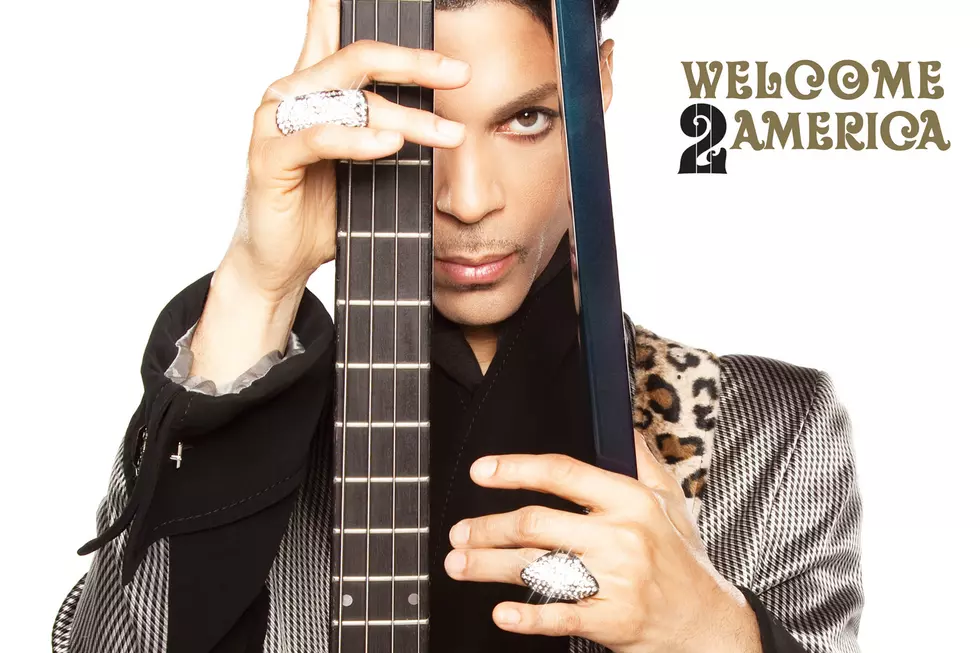 Why Wasn't Prince's 'Welcome 2 America' Released Earlier?
Mike Ruiz, The Prince Estate
Welcome 2 America, the first fully formed Prince album to be released from the vault, remains a bit of a mystery.
Recorded in 2010, it was then stowed away by Prince without any explanation to the musicians who worked with him on the album. 11 years later, the 12-track LP, which includes songs that grapple with timely issues of racism and technology overload, will finally see the light of day.
Fans may never know the exact reason that Prince opted to withhold the album, but those who worked closely with him in the recording studio during the making of Welcome 2 America, have offered some ideas in a new Rolling Stone feature.
One potential cause is that although the record was technically completed, Prince, a busy man with no shortage of new ideas, may have intended to circle back and add a few finishing touches. "I don't think he was unhappy with it," backup singer Elsa Fiorillo said. "He would get wrapped up in something new and forget he even created something else. And then he would go tour and probably forget about it. He probably was eventually going to get to it and dust off some stuff and remix some of it and maybe add a couple more parts or add more musicians and eventually put it out."
It was clear to the band that Prince, who wasn't known for being the complimentary type, was actually quite happy with the results in 2010. "He was hugging me up, like, 'Wow, I like it.' He was so happy," remembered keyboardist and co-producer of the album Morris Hayes. "But then nothing happened with it. I thought it was kind of crazy when we did the Welcome 2 America tour and none of the songs were in the show. I thought, "This is weird. You don't have any of these songs on the tour, but it's named that!"
Bassist Tal Wilkenfield had also considered the touring aspect, who noted that Prince had asked her to go on tour to play the music they had recorded, but she was already booked with other musicians. "With some artists, if they create a specific sound, they like to tour it the same way that they made it," she said. "This was a small band putting its own signature sound on the record. I don't know if that had something to do with it."
Nevertheless, there was some itch that Prince had appeared to have scratched in making the album. Wilkenfield recalled the last time she saw Prince, in his office just before she flew out.  "Thank you so much for bringing this music out of me," he told her. "I've been trying to get this out of me for years."