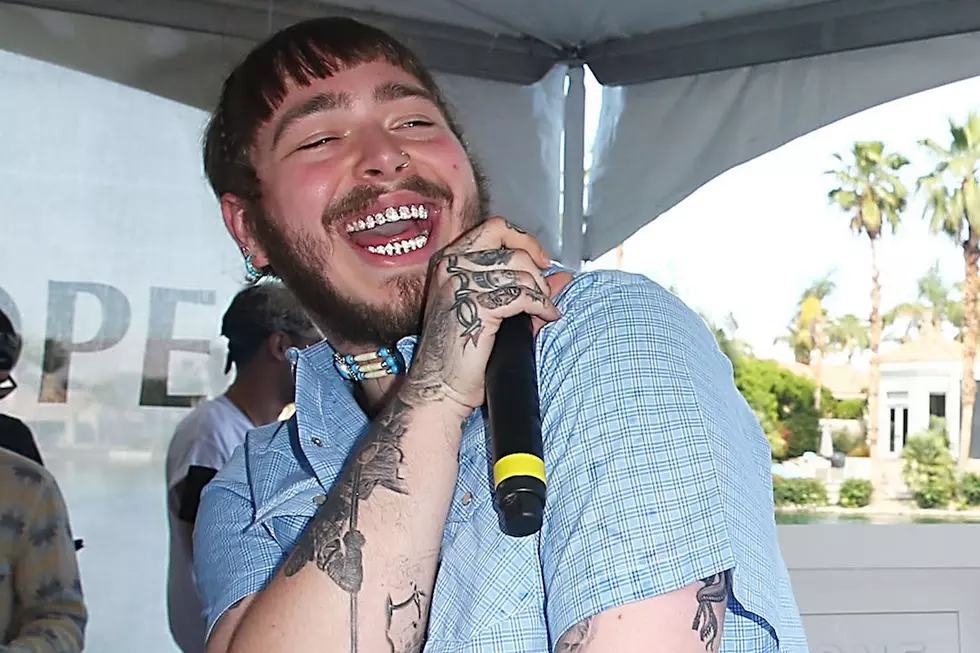 Post Malone Gets Dragged for Saying There's No 'Real S—' in Rap
Joe Scarnici, Getty Images
Post Malone has been riding a very successful wave with his latest single "Rockstar" (featuring 21 Savage). But those waves are crashing on him now after he pissed off fans with his comments about rap music.
In an interview with Warsaw, Poland media outlet NewOnce (via DJ Booth), Malone states that there's no "real shit" in rap music. The "White Iverson" rapper suggested that if fans were looking for substance, they should consider listening to some "Bob Dylan."
"If you're looking for lyrics, if you're looking to cry, if you're looking to think about life, don't listen to hip-hop," Malone reported said. "There's great hip-hop songs where they talk about life and they spit that real shit, but right now, there's not a lot of people talking about real shit."
"Whenever I want to cry, whenever I want to sit down and have a nice cry, I'll listen to some Bob Dylan," he continued. "Or whenever I'm trying to have a good time and stay in a positive mood, I listen to hip-hop. Because it's fun. I think hip-hop is important because it brings people together in a beautiful, happy way."
Malone's comments didn't sit well with rap purists, who feel that he's a culture vulture who makes music without substance.
"Spoken like a true vulture who only saw rap as a means of making money off a culture they do not understand on a fundamental level," wrote one fan. Another person tweeted, "Post Malone is yet another white folk coming in hip-hop acting like they down but then move on from it."
However, there are some people who agreed with Malone's comments.
"I understand why you guys are angry with Post Malone saying that hip-hop is "easy" and void of realness, but someone please tell me where the lie is. Before we play victim, we need to take accountability for how stupid and unsubstantial we've allowed hip-hop to become," wrote one fan.
Check out fans' reactions to Post Malone's interview below.