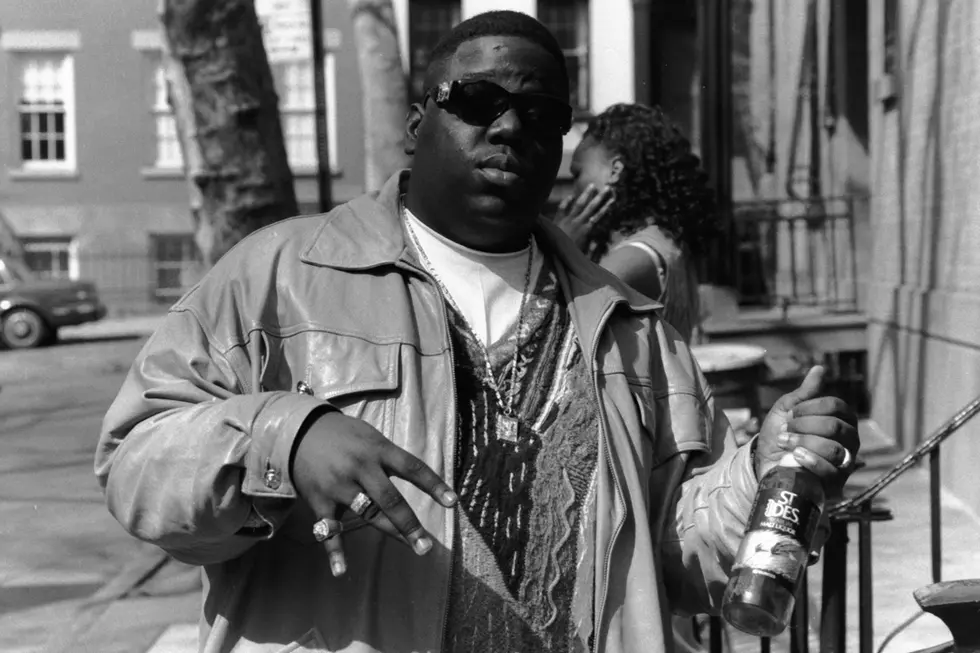 Notorious B.I.G. to Posthumously Receive Founders Award at 2017 ASCAP Rhythm & Soul Music Awards
Adger Cowans, Getty Images
Notorious B.I.G. will be honored at the 2017 ASCAP Rhythm & Soul Music Awards in Los Angeles on June 22. The late rapper will posthumously receive the prestigious ASCAP Founder Awards at the event.
Biggie's mother, Ms. Voletta Wallace, his ex-wife, singer Faith Evans, his children, and his former managers and estate consultant Wayne Barrow and Mark Pitts will accept the honor on his behalf. Previous Founders Award recipients include B.I.G.'s dear friend Diddy, Jermaine Dupri, Dr. Dre, Quincy Jones, Berry Gordy Jr., Stevie Wonder and others.
"Biggie was a legend in his own time and his legacy lives on through his music," said ASCAP President Paul Williams (via a press release). "Like all songwriters, he was a master storyteller, but it was the realism in his rhymes that captured so many."
It has been a big year for Notorious B.I.G. Along with hundreds of tributes in honor of the 20th anniversary of his death, Faith Evans released her Biggie duets album, The King & I.
In the end, everyone is spreading love— the Brooklyn way.