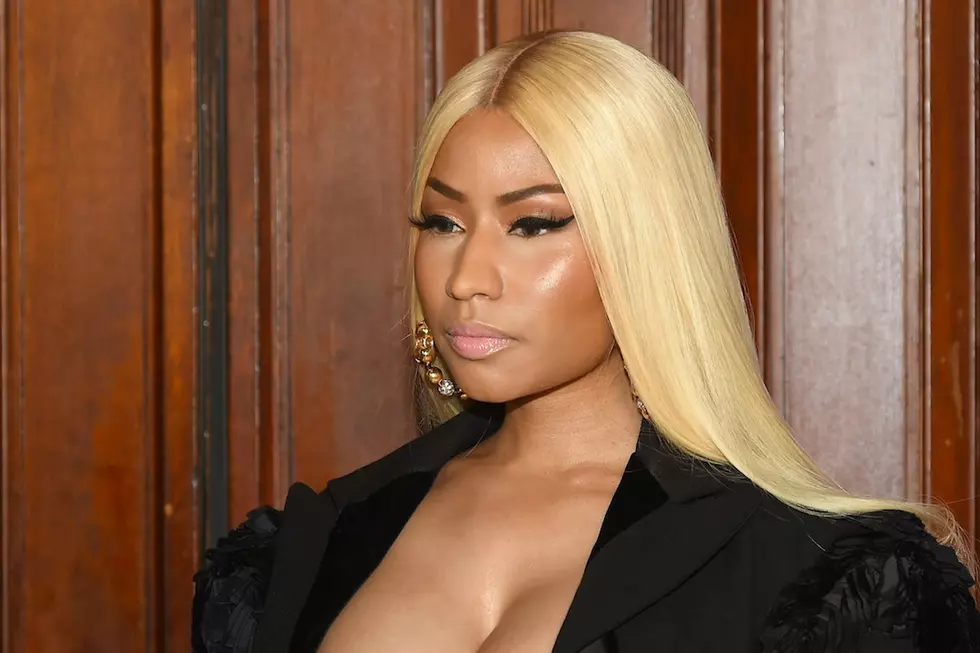 Nicki Minaj Caught on Camera for the First Time Since Her Social Media Break
Ben Gabbe, Getty Images
December 30, 2017. That was the last time the normally-active Nicki Minaj posted anything to her Instagram feed. December 26, 2017. That is the date of the last time she sent out a tweet. Pretty much since then, we've gotten radio silence from the usually-outgoing rap star, who has also kept out of the public eye. That is, until last night (March 4).
Nicki was spotted at the Chateau Marmont Hotel in Los Angeles for Jay-Z and Beyonce's Oscar's afterparty. The "No Frauds" rapper was pictured surrounded by bodyguards as she was either leaving or entering the building, rocking a fur coat and a partially see-through dress. She appeared to be all smiles in the photo.
Fans have been missing Nicki as she has been on hiatus for 2018. According to reports, the social media and limelight absence has been due to her wanting to focus on her upcoming album. The new LP will be her fourth solo studio album and her first release in four years.
She added, "I know it's going to be my best body of work and I always love to be in real time, see my fans reacting to something. That's what I'm looking forward to now. Obviously, I'm not telling them when my album is coming out, but I know that it's gonna be amazing because I want to thank the people who've rocked with me for all of these years."
Maybe her emerging from her cave is a good sign that the project is coming soon.
Check out the pic of Nicki below.
See 10 Rappers Who Have Deleted Their Social Media Accounts