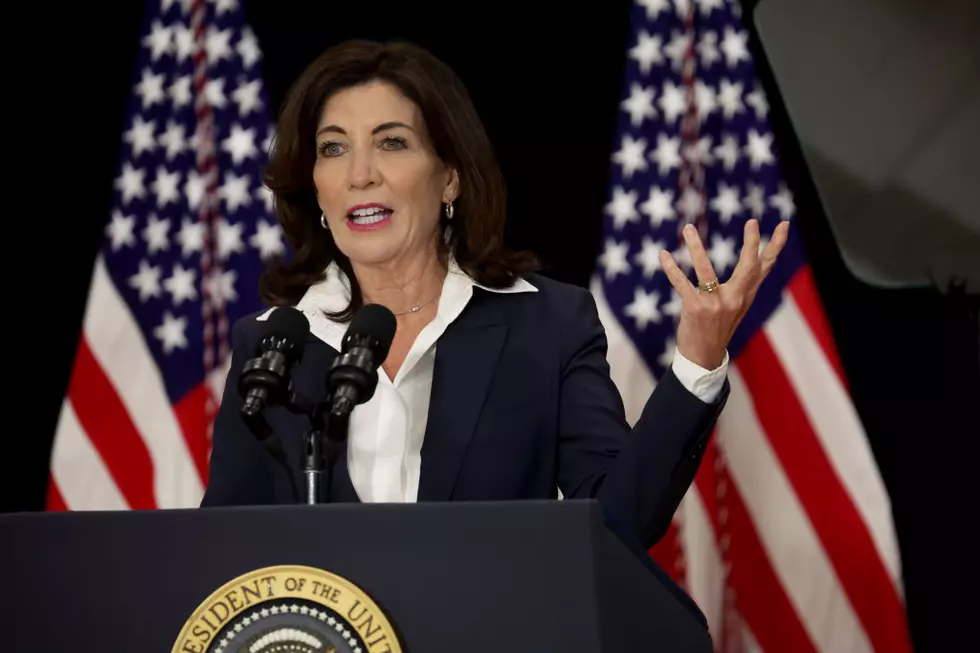 New York Governor Makes Major Faux Pas Over Weekend
Getty Images
It is very hard to be a politician. You always have to be on and be very careful about what you say because you don't want to turn one side against you.
Feel Good Mornings With Dave Fields Mon-Fri 6am-10am
Well, it looks like Kathy Hochul was pandering to the large New York City crowd over the weekend. She issued a statement on Twitter that most of know is false. She should have known it was false too since she is from Western New York.
See if you can see where Governor Hochul went wrong in her Tweet,
Everything the Bills make is taxed and put back into the coffers of New York State.
I get that there are a lot of fans of the Giants and Jets in New York and this weekend was a good weekend for them, but it was a good weekend for New York football because the only NFL team in the state of New York, The Buffalo Bills, won.
Please Governor, quit the pandering and let us know that you know that the only NFL team that plays their home games in New York State, does it right next to where you grew up, Orchard Park, New York.
Even a man from California knows that!
Teams That Represent New York But Are Based Elsewhere
While they may have New York in their name, are they really New York teams?
The 5 Best Looking Men On The Buffalo Bills Roster
Now that the Bills'roster is set, here are the Top 5 best-looking men on the team.
Former Buffalo Bills Fan Favorite Selling New York Home
It looks like former linebacker and defensive stud Jerry Hughes is also selling his Western New York. His wife posted on her Twitter that their East Aurora home is now up for sale. It is listed on
Zillow
for just under $1.5 million dollars.