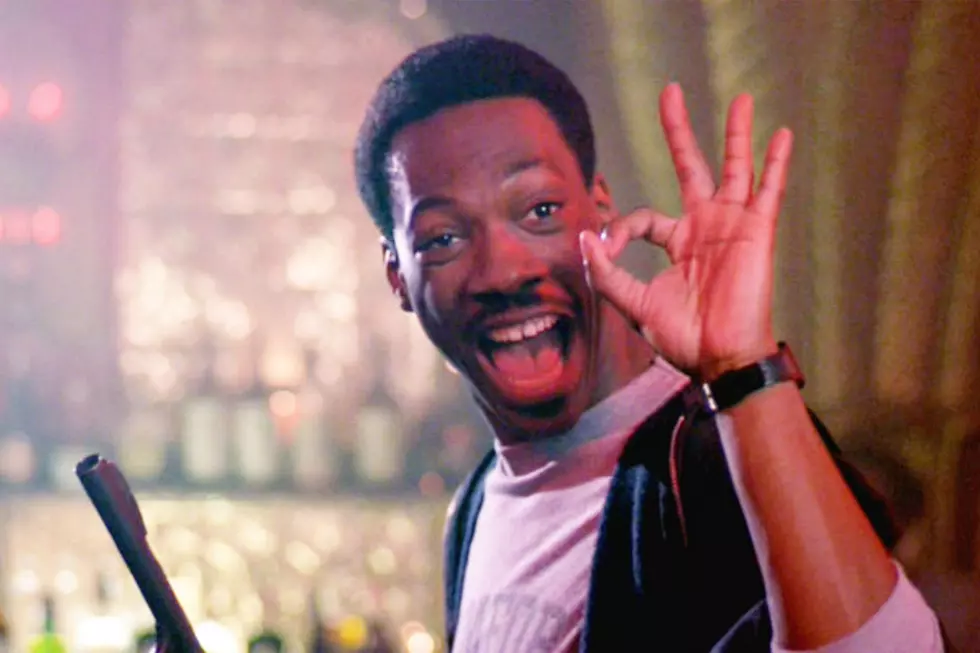 Netflix Is Making a 'Beverly Hills Cop' Sequel With Eddie Murphy
Paramount
After a long hiatus, Detective Axel Foley is returning to Beverly Hills — in a new film that will premiere on Netflix. According to Variety, "Viacom CEO Bob Bakish confirmed the move during a call with analysts on Thursday."
This will be the fourth Beverly Hills Cop movie; the first was the third-biggest movie of 1984 behind just Ghostbusters and Indiana Jones and the Temple of Doom. The second, 1987's Beverly Hills Cop II, was the also the third-biggest movie of its year, after 3 Men and a Baby and Fatal Attraction. The third film was a disappointment, but those first two movies remain '80s icons, thanks to Eddie Murphy's performances in the lead role. CBS tried a Beverly Hills Cop TV show earlier this decade, with Murphy only in a cameo role in the pilot, but the pilot didn't get picked up for a series.
On the press tour for Dolemite Is My Name — which Murphy also made with Netflix — the actor has been talking about wanting to make another Beverly Hills Cop after he finishes work on Coming 2 America, which is in production now. Clearly, someone made it clear to Murphy that there was a lot of money to be made in sequels to his classic titles. (Although it's not quite the same thing, Murphy is also hosting Saturday Night Live for the first time in decades this fall, and he's also promised a return to standup in the future.) Nostalgia is big business in Hollywood right now. More and more these days, it seems like the only business. Dolemite Is My Name is streaming on Netflix now.
Note: As Amazon Associates, we earn on qualifying purchases.
Gallery — The Best Comedy Movie Posters Ever: