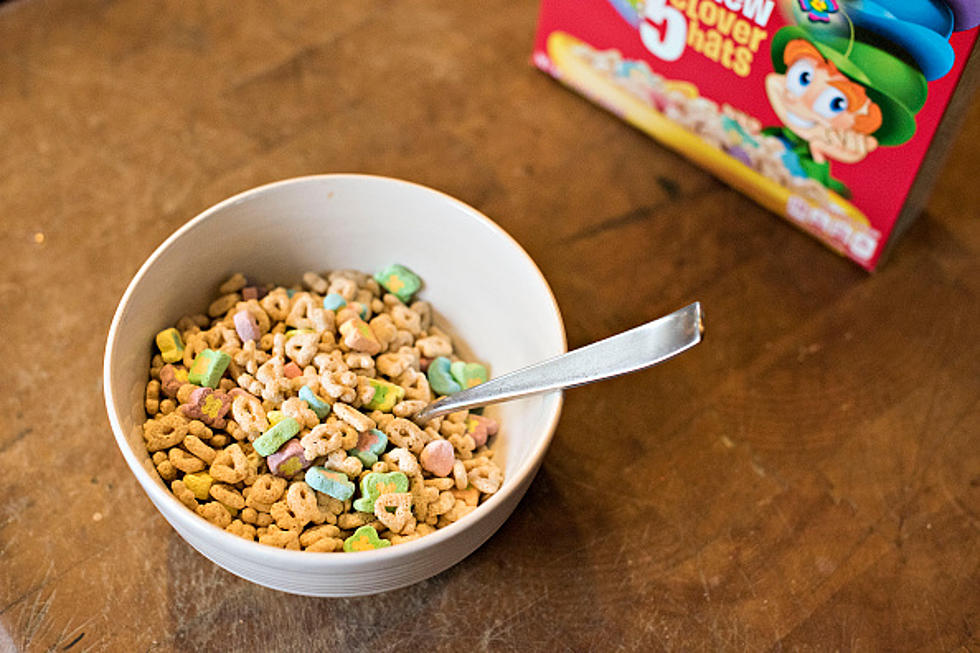 Popular Kids Cereal Is Making People Sick
Bloomberg via Getty Images
There is an investigation underway involving a popular cereal that your kids may be eating this week as we head back to school.
In a variety of news reports, there was word from over the Easter weekend that some are reporting illness after eating Lucky Charms cereal.
The FDA said Saturday it has received more than 100 complaints related to Lucky Charms so far this year.
Here in Buffalo, we have a special place in our heart for Cheerios cereal. Although it may not be our family's favorite, we love the smell of the city when fresh Cheerios are being made. Our kids seem to love Fruit Loops and Fruity Pebbles these days. And with three little boys, we go through a lot of cereal!!
Five Simple Gifts To Give To The Host Of Your Easter Party
This Sunday many of us will b heading to a friend's or family members' home for Easter brunch or dinner.
The Rat Exterminators in Buffalo, New York
Who in Buffalo does rat control? I have a rat problem in Western New York who should I call?
New York's Most Expensive Airbnb Is Quite Impressive [PHOTOS]
Looking to get away for a couple of days with some family and friends. What about spending a night living like an 1870s robber baron?