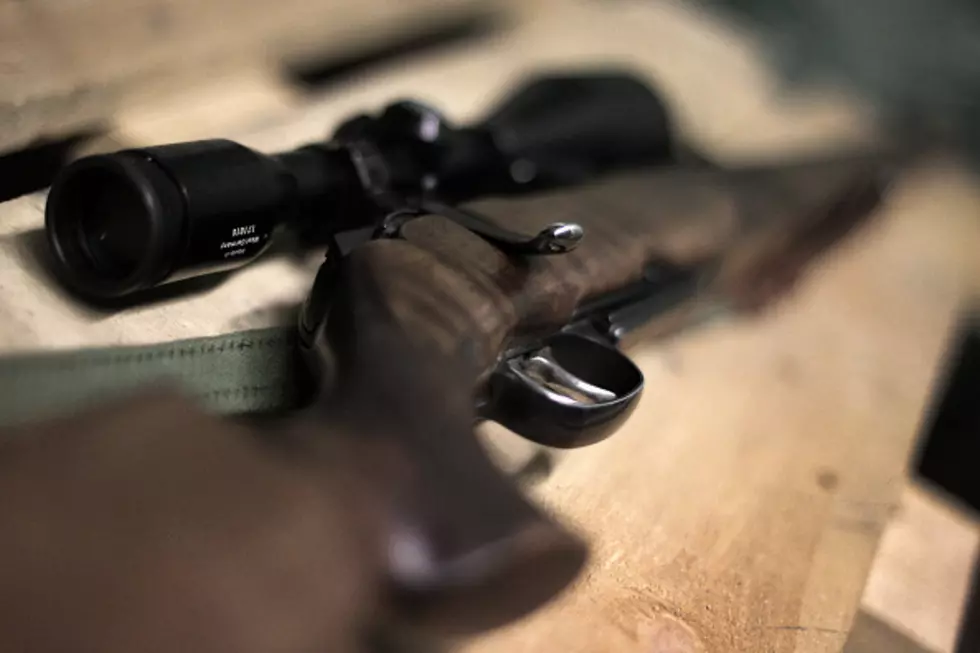 How New Gun Laws Affect Hunting In New York State
AFP via Getty Images
New York State is leading the nation and getting stronger gun laws than ever before. Following the string of horrific mass shootings in The United States and right here in Buffalo, NY, Governor Hochul has put new laws in place that will have an immediate impact on gun ownership in the state.
Ten gun laws were put in to motion and this includes raising the age to purchase a semi automatic rifle in New York along with other laws pertaining to rifles.
Since you now need a license to purchase a semi automatic rifle in New York this also would pertain to certain hunting rifles that are not bolt action, lever action or single shot rifles.
"Semiautomatic" means any repeating rifle, shotgun or pistol,
regardless of barrel or overall length, which utilizes a portion of the energy of a firing cartridge or shell to extract the fired cartridge case or spent shell and chamber the next round, and which requires a separate pull of the trigger to fire each cartridge or shell.
A PERSON IS GUILTY OF CRIMINAL PURCHASE OF A SEMIAUTOMATIC RIFLE WHEN HE OR SHE PURCHASES OR TAKES POSSESSION OF A SEMIAUTOMATIC RIFLE AND DOES NOT POSSESS A LICENSE TO PURCHASE OR TAKE POSSESSION OF A SEMIAUTO-MATIC RIFLE AS PROVIDED IN SUBDIVISION TWO OF SECTION 400.00 OF THIS CHAPTER. CRIMINAL PURCHASE OF A SEMIAUTOMATIC RIFLE IS A CLASS A MISDEMEANOR FOR THE FIRST OFFENSE AND A CLASS E FELONY FOR SUBSEQUENT OFFENSES.
Before you purchase, or sell, or allow your young hunters to handle one of these rifles, read the law and be sure that you understand what is legal or not before the next hunting season comes around.
The Best Parts About Living Close to Canada
Here are some of the best reasons why living so close to Canada is awesome.
Inside Nicolas Cage's Private Island in the Bahamas
The actor bought the 30-acre private island in 2006. It's for sale at $7.5 million now/
2022 Country Music Festivals Guide
Enjoy an updated list of country music's best festivals, across America, Canada, Great Britain and more. This list of 2022 country fests will be updated to reflect postponements, cancelations or lineup adjustments.