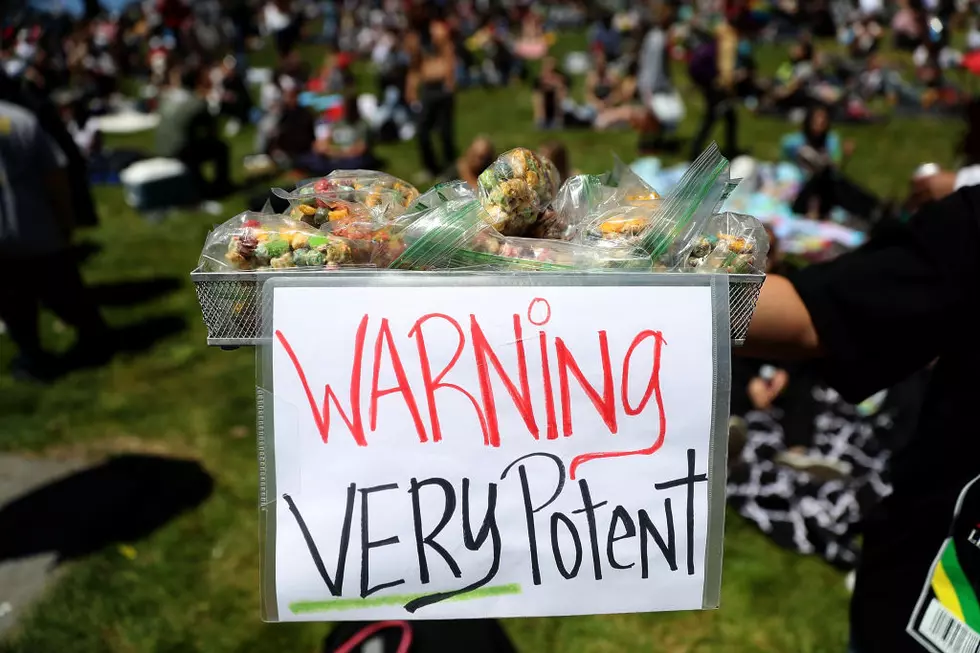 Poison Center Issues Warning As More Kids Get Marijuana Edibles
Getty Images
Like many states in America, New York has decriminalized marijuana possession and legalized the recreational use of marijuana for adults.
As that has happened, New York has been navigating all of the legal and social changes that need to occur to allow a drug that is considered a Schedule 1 Drug by the federal government.
The changes in New York State have been so vast that officials have recently reported that the very first series of retail marijuana shops are close to opening its doors to shoppers.
Listen To Ed-Nice Every Monday Through Friday At 10 AM on Power 93.7 WBLK
However, according to a bulletin that has been issued by The Upstate Poison Center, everything isn't a-okay on the weed front in New York.
Officials from the Upstate New York Poison Center, which is run by SUNY Upstate Medical University in Syracuse, have seen more than a 600% increase in the number of calls they've received regarding children under the age of 6 who have accidentally consumed their parent's marijuana edibles.
Medical professionals are very worried about this since many edibles look just like regular candy or food, and children may tend to eat more than the recommended dosage.
There are multiple factors for why we are seeing an increase in calls... We think some of the biggest reasons for the increase is because these products are more readily available—and many products have enticing packaging. Our number one concern right now is for the pediatric population because marijuana can have serious effects on their small bodies.
-Vince Calleo, MD, Upstate New York Poison Center Medical Director
Since the impacts of edible THC products typically take a while to come to full effect, children are especially susceptible to some negative medical impacts according to health professionals. Marijuana consumption by the very young can have serious impacts on a child's heart rate and blood pressure. It can cause them breathing trouble, extreme fatigue, and maybe even cause a coma.
Officials stress that people who have children should take extra care to ensure their products cannot be used by children.
If you suspect your child has consumed marijuana and don't know what you do, you can contact a New York State Regional Poison Control Center at 1-800-222-1222, or online right here.
These Counties Have The Most Food Stamp Recipients Per Capita In New York
SNAP usage has increased across the state since the start of the pandemic
These Counties Have The Most Food Stamp Recipients Per Capita In New York
SNAP usage has increased across the state since the start of the pandemic
These Counties Have The Most Food Stamp Recipients Per Capita In New York
SNAP usage has increased across the state since the start of the pandemic