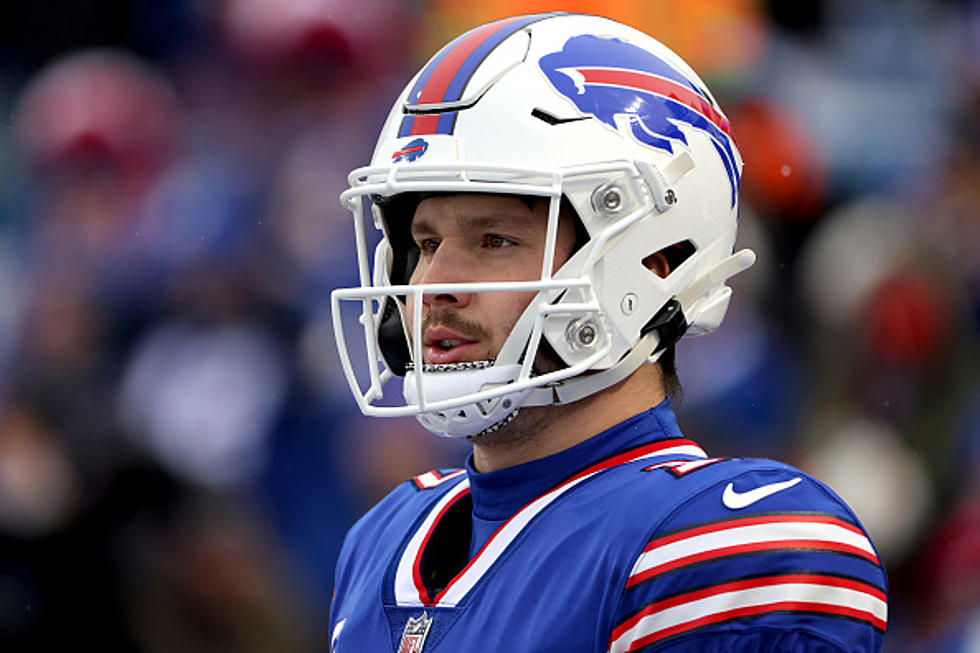 Josh Allen is Now "TMZ Famous"
Getty Images
I don't say this lightly when I say that Buffalo Bills quarterback Josh Allen has had the most incredible development of any quarterback in NFL history.
I was a huge fan of Allen's coming out of Wyoming in 2018, but even I did not see his career trajectory being as great as it has been.
Allen has become of the two or three best quarterbacks in the entire NFL, while the Bills will go into the 2022 season as the Super Bowl favorites. Something fans have never really witnessed since 1991.
Josh is a superstar in Western New York, but as it turns out, his star power is growing to the entire country. He's officially tabloid famous now.
Josh Allen and his girlfriend Brittany Williams were the focus of a TMZ post this week, when they visited a hotspot in Los Angeles.
It may not seem like much but it's a sign that Josh has graduated to celebrity status outside Buffalo, Wyoming and Firebaugh, CA.
When you see a TMZ article, you imagine Hollywood actors, famous singers and models. Some athletes make it on there but for something as simple as visiting an LA hotspot, this is a really big sign Josh is a superstar everywhere.
I don't think any other current Buffalo athlete would make a TMZ article. Maybe Stefon Diggs?
Don't forget us when you become a celebrity icon, Josh.
11 Pictures of Why We Love Josh Allen
The Quickest Celebrity Engagements
LOOK: The Most Famous Actor Born Every Year