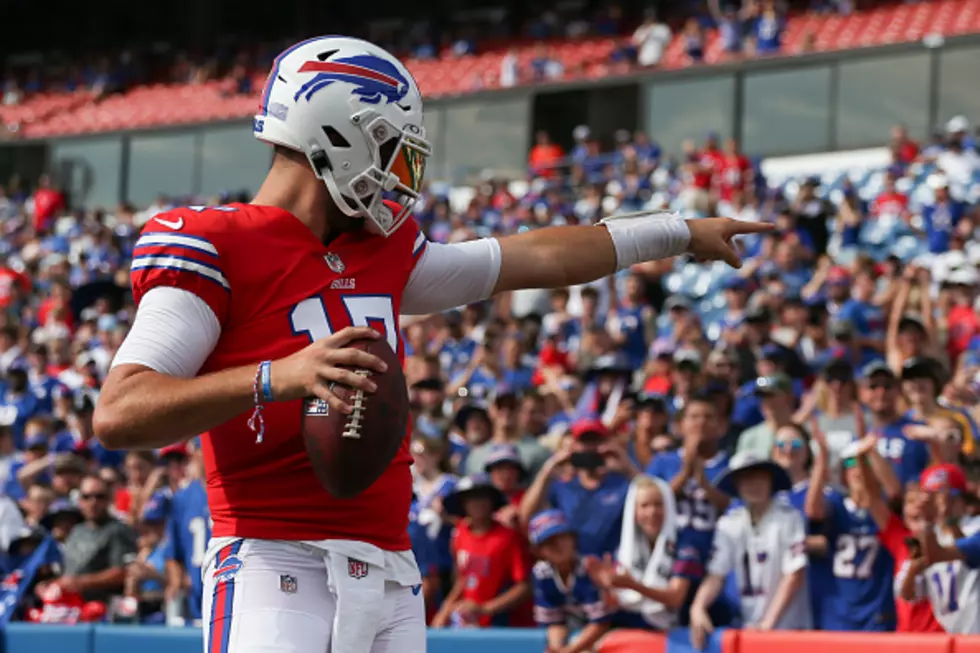 Josh Allen Posts Hype VIDEO And It's Amazing
Getty Images
The Buffalo Bills will take on the Los Angeles Ram this Thursday night in the kickoff game for the NFL season! The fans are excited and clearly, so are the players.
Josh Allen has been projected to be the league MVP according to a recent survey by the NFL on FOX. It is certainly a lot of pressure but if anyone can handle it, it's Josh Allen. Need proof? He released this hype video on Instagram and it is EVERYTHING we love about this team.
I realize that most employers won't go for this, but wouldn't it be great if all of Western New York could have the day off this Friday? After all, MOST of us will be staying up late for the game Thursday night. It has to be one of the most anticipated games in a long time to start the NFL season. After the way last season ended, how could we not be excited for this year??!
Buffalo Bill Inspired Chicken Wings
Buffalo is the home to the Chicken Wing and one of the best football teams in the NFL, so why not put the two together.
5 Best 'Hidden Gem' Wings in Buffalo
The best best "hidden gem" spots for wings in Western New York.
Gameday Rules For Buffalo Bills Fans That Watch From Home