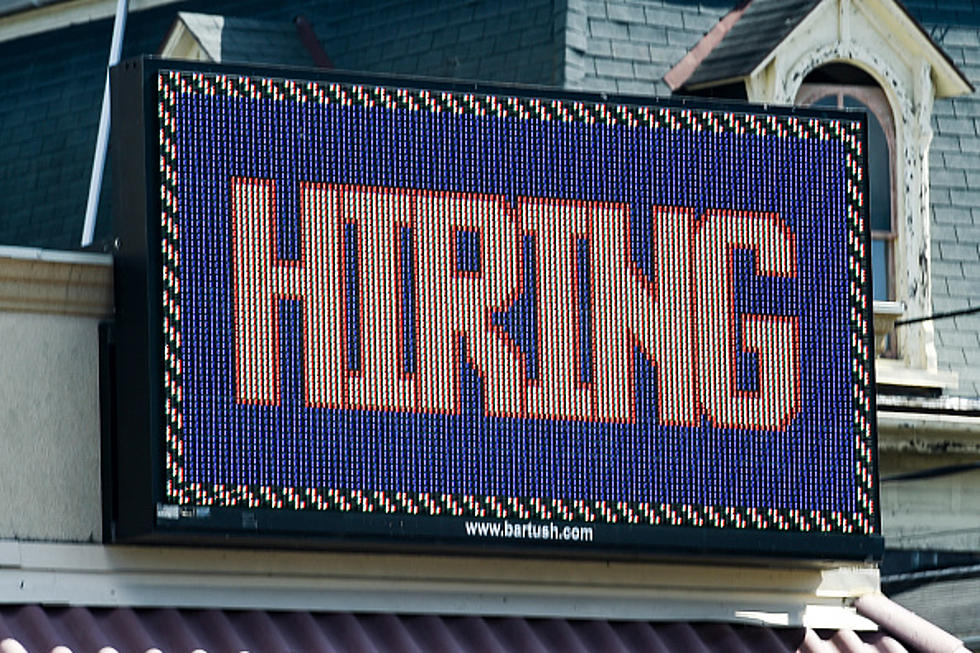 5 Jobs You Can Get Now in Western New York
Getty Images
If you find yourself looking for a job, the Buffalo area is a great place to be on the lookout for a new or better job.
Even though unemployment in New York State is pretty low, the job market in Western New York is really buzzing. If you, or someone you know, are looking to add some new experience to your resume then there are lots of options.
In fact, thousands of options.
According to a recent report from the New York State Department of Labor, there are nearly 20,000 open jobs in the Buffalo area that are available for immediate hire.
The New York Job Bank lists jobs in just about every employment area with major opportunities for Healthcare Practitioners and Support, Financial Services, Retail and Sales, Management, Manufacturing, and more.
What Are The Top 5 Jobs You Can Get Right Now?
There are a number of available jobs that you can like get right now if you have the right experience and qualifications.
Registered Nurse
The most in-demand job that has the most openings in Western New York right now is for Registered Nurses. With nearly 1,000 openings in the 716, organizations are searching for openings right now and these jobs are also paying a nice salary. This does not include all of the other nursing roles that are needed as well, like LPNs, CNAs, and more.
Managers
Many companies in Buffalo and Western New York have the right number of staff in their workforce, but they're looking for qualified managers to help lead the staff. If that's you, there are several hundred management jobs with your name on them.
Drivers
Whether it's truck drivers or bus drivers, there is a big need for qualified drivers in the Buffalo area. If you are a budding wheelman (or woman) then chances are there are several companies in the 716 that are looking for you.
Bankers and Other Financial Services Staff
If there is one thing that we can pretty much all agree on, it's that we don't play in Buffalo when it comes to our money. The 716 is home to many major and mid-sized financial institutions. These organizations go out of their way to make sure that our money is safe and sound. They also are looking for some additional help to keep it that way. From bank tellers to financial analysts, there are more than 1,000 different financial services jobs open right now in Buffalo.
Manufacturing
If you like working with your hands and building things, then there are all sorts of production and manufacturing jobs available right now in Buffalo and Western New York. Whether it's opening a CNC machine or doing some advanced mechatronics, the 716 has more than 1,600 available jobs right now.
You can find these jobs and more all on the New York State Job Bank from the Department of Labor.
Here's How New York State Will Spend Taxpayer Money In 2023
READ MORE: See 50 remote jobs that can pay well
You Must Be Licensed To Work These 8 Jobs In New York State