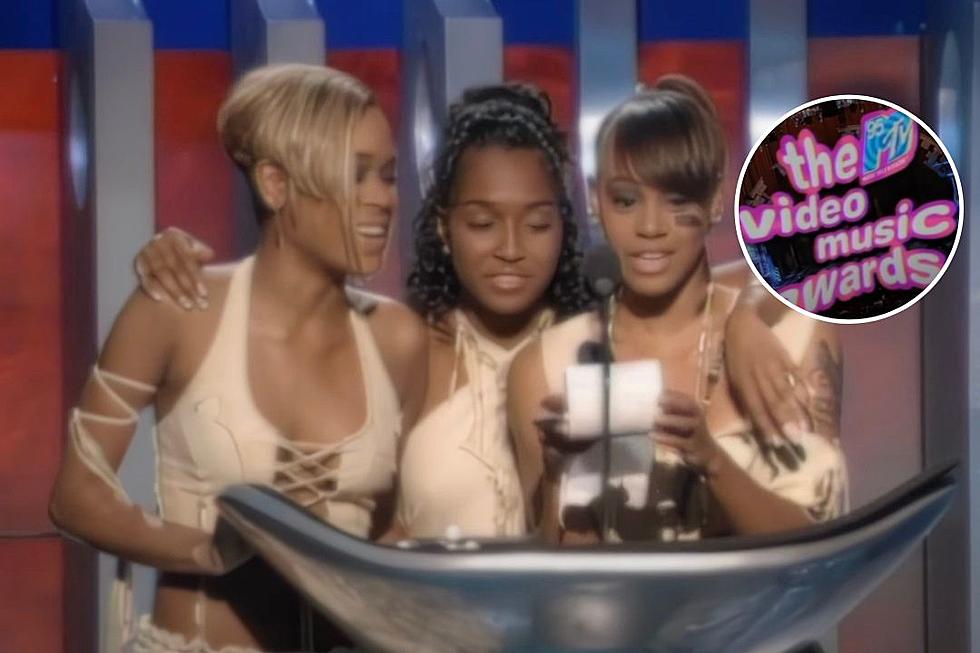 TLC's 'Waterfalls' Has Historic Win at 1995 MTV Video Music Awards – Today in Hip-Hop
Ahleeyah/YouTube (2)
XXL celebrates 50 years of hip-hop with this moment:
Sept. 7, 1995: In November of 1994, TLC dropped their second album, CrazySexyCool, and it catapulted them to pop superstardom. The LP's third single, "Waterfalls," became the trio's most-beloved hit and the second biggest single of 1995, according to Billboard. The song also won a bunch of awards. On this day in 1995, TLC's "Waterfalls" video won four honors at the MTV Video Music Awards.
The 1995 MTV Video Music Awards went down at Radio City Music Hall in New York City. Michael and Janet Jackson were the big nominees, leading with a whopping 11 nominations for their futuristic visual for "Scream." But TLC members Tionne "T-Boz" Watkins, Lisa "Left Eye" Lopes and Rozonda "Chilli" Thomas were right behind them with an impressive 10 nods for their socially conscious "Waterfalls" video.
Directed by filmmaker F. Gary Gray (Straight Outta Compton), the "Waterfalls" visual features cameo appearances from actors Ella Joyce, Bokeem Woodbine and rapper Shyheim. The video resonated with people because of its captivating storyline addressing HIV/AIDS and the drug war, which were two social epidemics facing urban communities. The $1 million-budgeted clip also features liquefied versions of TLC performing the song on top of an ocean and behind a real waterfall.
At the VMAs, TLC nabbed four moonman trophies including Viewers' Choice and Video of the Year, beating out the fan-favorite "Scream" video. It also marked the first time a Black act had won the MTV Video Music Award for Video of the Year.
"We were shocked that we beat Michael Jackson's 'Scream.' I remember thinking that night, 'There's no way we're going to win this award,'" Chilli told HuffPost in 2018. "But we won and that was huge! It was a big deal to me. I feel like it just put light on what we felt in the first place, which was, yes, we are brown girls out here doing what we do but what we're doing touches everybody―there's no color to it."
Additionally, the trio performed a CrazSexyCool medley that included their chart-topping hits "Creep," "Diggin' on You" and "Waterfalls." You can watch their memorable performance below.
On this victorious night, TLC proved they are a force to be reckoned with in the music world.
Watch TLC Win Three Honors at the 1995 MTV Video Music Awards Below
Watch TLC Perform Their Classic Hits at the 1995 MTV Video Music Awards Below
See Rappers With the Most Grammy Awards