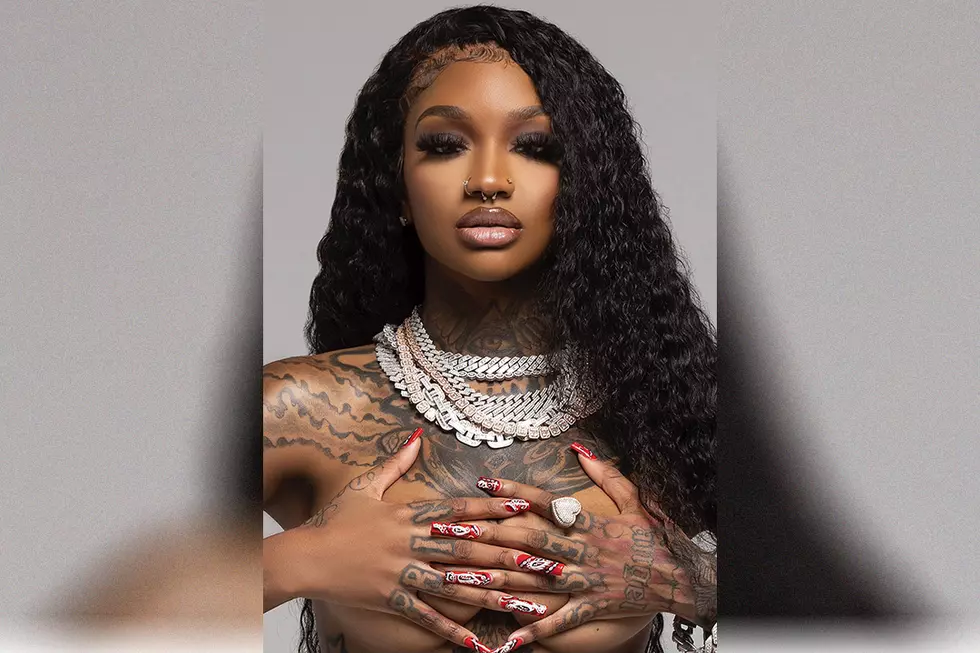 The Break Presents – Enchanting
Geenomizelli
Most people spend their lives searching for their path; for some, their path finds them. In the case of Enchanting, the sultry-singing R&B act who found her rapper side, music was never the original plan. She was enrolled in cosmetology school, was a hairdresser and did nails, just trying things out. Having a few friends who made music is how she became an artist, recording her first song after graduating from high school at the age of 18.
That singular leap of faith led to the Enchanting we know now, the 23-year-old signee to Gucci Mane's 1017 Records, with multiple standout moments to her name. Whether it's shining on "No Luv" a song that featured Wop, the late Big Scarr, Key Glock and K Shiday, going bar for bar with Kali on "Track & Field" or seamlessly going in between rap and R&B, Enchanting has proven herself.
At such a young age, Enchanting is already seven projects deep, from 2016's Love and Drugs to last Friday's Luv Scarred, which serves as an R&B-focused deluxe to her Nov. 2022 release, No Luv. Her versatility has carried her this far, but she has never forgotten her R&B roots. Riding high off of the recent success of her single "What I Want" with Jacquees and how well put together Luv Scarred is, Enchanting's future continues to shine bright.
As she talked with XXL for this week's edition of The Break: Live, Enchanting spoke on her rise, continuing to improve as a rapper while still wanting to sing and the first time she realized she was becoming popular. Check out the interview below.
Follow Enchanting on SoundCloud and Instagram.
Standouts:
"No Luv" with Gucci Mane, featuring Key Glock, K Shiday and Big Scarr
"Want Sum"
"Track & Field" featuring Kali
"What I Want" featuring Jacquees
Luv Scarred
See Most Anticipated Hip-Hop Albums of 2023