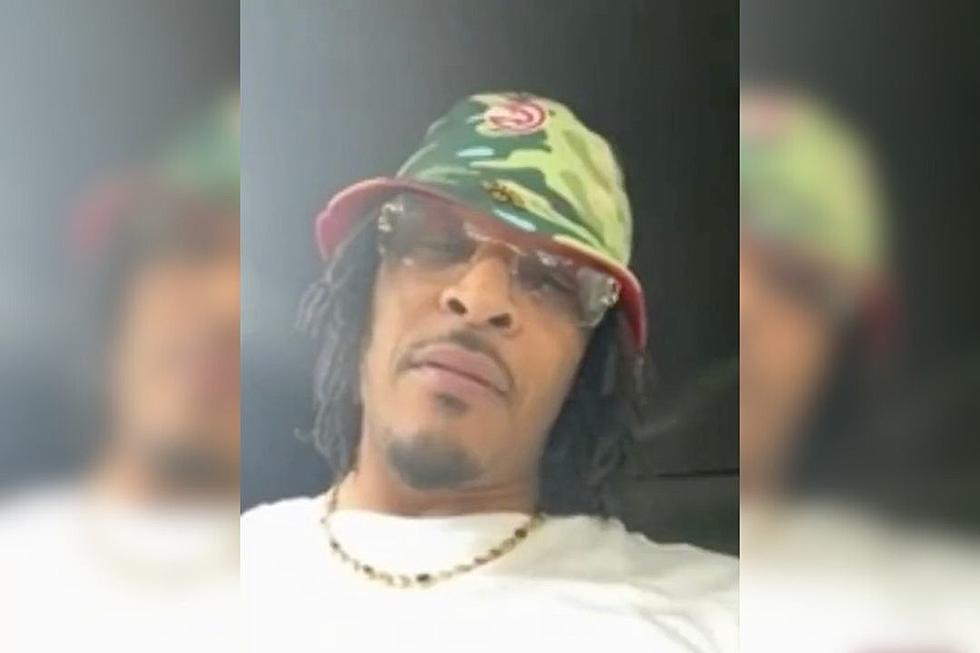 T.I. Names the Five Rappers Moving Trap Music Forward Today
XXL/Twitter
On the 20th anniversary of his celebrated album Trap Muzik, T.I. has revealed the five rappers who are moving trap music forward today.
T.I. Names Five Rappers Who Are Moving Trap Music Forward Today
T.I. is celebrating the 20th anniversary of his second album Trap Muzik, which undoubtedly gave birth to the subgenre that fans love today. In a clip that was posted on XXL's Twitter page, Tip named the five rappers who are moving the trap music game forward.
In no particular order or status, the Atlanta rapper named Lil Baby, 21 Savage, Moneybagg Yo, Young Thug and Future as artists that he feels are moving the subgenre forward.
T.I. Breaks Down His List of Five Trap Music Rappers Who Are Moving the Subgenre Forward
For Lil Baby, T.I. feels he gives a "Ted Talk" about trapping but does it in a conversational tone that easy to understand. "That's how I approach my art," he said. "Just a lot of key facts about details authenticity that only a person who knows can articulate it."
As for 21 Savage, the "Rubber Band Man" rhymer appreciates his dimension of trying to escape the drug game and thinking out of the box. "The idea is to leave [the trap game behind]," he explained.
T.I. admires Moneybagg Yo's melodic delivery and how he seamlessly incorporates his lyrics about the trap game. He also appreciates Young Thug's unique approach to the genre. Finally, Tip commends Future for his diverse approach to the subgenre, which he feels is almost similar to his own approach to music.
See video of  T.I. naming his five rappers who are moving the trap music subgenre forward below.
Watch T.I. Name Five Rappers Who Are Moving Trap Music Forward Today
See the Best-Selling Hip-Hop Songs Since 1991 Ranked