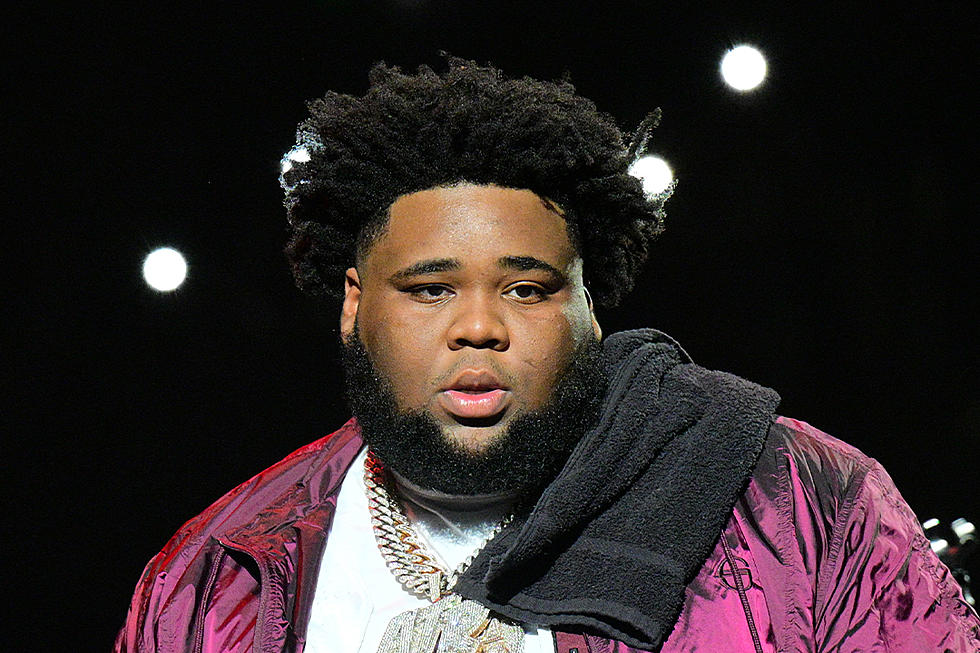 Rod Wave Blasts Social Media Blogs for Spreading Cheating Rumors
Prince Williams/Getty Images
Rod Wave is blasting social media blogs for spreading rumors about him, specifically when it comes to cheating on the mother of his children.
Rod Wave Puts Social Media Blogs on Blast
On Tuesday (Aug. 22), Rod Wave hit up his Instagram Story with a rant aimed directly at social media blogs who post rumors about artists such as himself. Along with screenshots of sensational headlines regarding things like an alleged run-in between his father and Moneybagg Yo as well as Lil Baby showing him love on IG, Rod accused bloggers of creating their own narratives. However, claims of him being potentially unfaithful to his girlfriend is what really set the "Fight the Feeling" rap-crooner over the edge.
"Fame s**t lame," Rod Wave wrote in the Instagram Story below. "Square ass blog n***as even worse. Anybody can say yo name how they want to and blog site jus gone spread it to da world and ppl believe it. S**t not fair don't even care who y'all hurt wit dat s**t."
He continues: "I never say nun back to y'all ass but y'all want to far with dat cheating s**t bra."
Lil Tjay Responds in Support of Rod Wave's Rant Aimed at Blogs
In light of his stand against what blogs may or may not report about famous people, Rod Wave has found himself a sympathizer in the form of another popular rap-crooner. When Lil Tjay caught wind of Rod's rant on Tuesday (Aug. 22), the "Calling My Phone" artist reposted the IG Story to his own account and added a similar sentiment.
"Internet dead lieee on my name about mad s**t fr nd it's neverrrrrr positive smh," Lil Tjay wrote.
What Music Has Rod Wave Been Working On?
While Rod Wave took a brief break from the studio to express his disdain for the blogs on Instagram, it does appear that the Florida native is currently in album mode. Just last week, Rod Wave announced that his next LP, Nostalgia, is set to be released on Sept. 15.
Check out what Rod Wave and Lil Tjay had to say about rumors that are spread by internet blogs in the social media posts below.
See Rod Wave Blast the 'Lame' Social Media Blogs for Spreading Cheating Rumors
See Lil TJay Respond to Rod Wave's Rant Regarding Internet Blogs Spreading Rumors
These Tone-Deaf Hip-Hop Moments Prove Rappers Can Get Hit With Serious Backlash