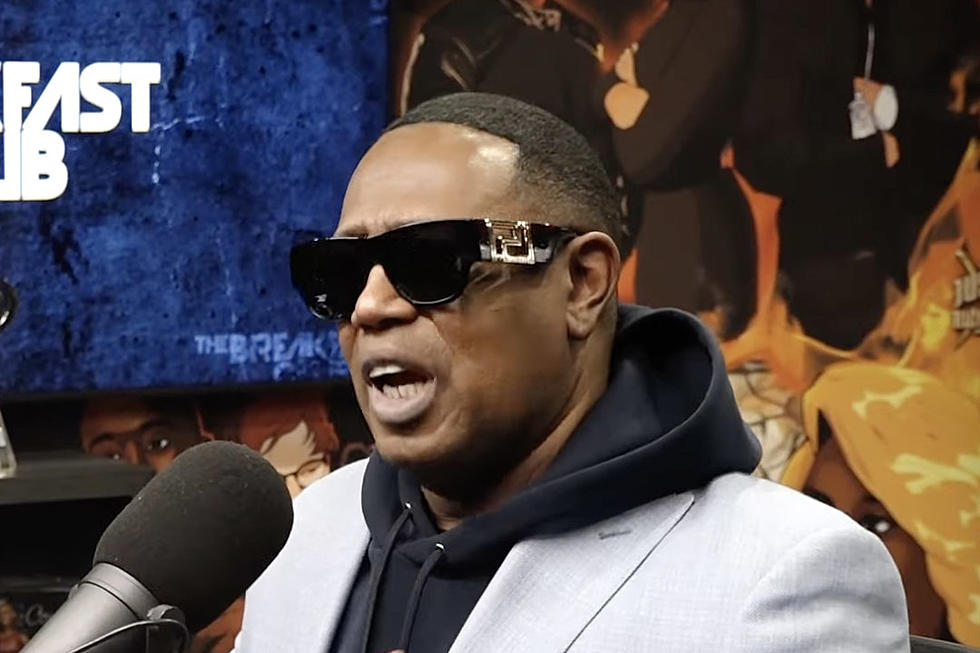 Master P Faces Backlash for Cagey The Breakfast Club Interview Where He Avoids Answering Questions
TheBreakfastClub/YouTube
Master P is facing backlash, with people on social media calling him out for not directly addressing if he owes artists money in a new interview.
On Tuesday morning (Feb. 27), Master P came on Power 105.1's The Breakfast Club to clear his name after actor-comedian Jess Hilarious accused the music mogul of owing her $15,000 for work she did on the 2019 film I Got the Hook Up 2 and Fat Trel also recently claimed the No Limit founder owes him money.
"I feel like we are destroying each other by not thinking," Master P said in the interview below. "We just talking. Me, I'm a humble man. I'm a God-fearing man. I come from the streets. I tried to change my life. I want to show people how to grow up, change and do what I've done. I feel like we don't value relationships no more. All we value is views, TikToks, likes, followers. But what about when you burning those bridges and you have to come back on that bridge? Everything that go up come down."
"Anybody give you an opportunity, you should be able to value that and be thankful," he added.
Master P went on to say he doesn't personally hand out the checks for his productions and claims there was a miscommunication with the Jess situation. He also questioned why his community and entrepreneurial efforts don't get more pub.
"This other thing happened six years ago," P continued, speaking on the Jess Hilarious situation. "I'm saying, why are we arguing and fussing about that? Other cultures are not doing that...That's the past. We can't change the past but we can change the future. But we can be thankful of somebody gave me an opportunity."
People on social media have been calling Master P out for not directly addressing if he has unpaid tabs with these artists.
"Master P saying a whole bunch of nothing on this breakfast club interview. You owe folks bread or not og lol stop beating around the bush," one Twitter user wrote.
"Man!!! This dude Master P first few minutes on the breakfast club talking in circles!!!! First 5 minutes of BS! Then he keep talking about giving someone an opportunity and we should forget about the past! I BE DAMNED!" someone else posted.
"Every time Master P name is mentioned, he's going to go on a show deflect from the subject that brought him to the forefront and market his products instead," another post reads. "Man Stay deflecting from the issue at hand. P said he's on some money making ish."
"Master P saying don't ask for your owed money from 20 years ago lol he's making himself self look bad," another Twitter user wrote.
Jess Hilarious and Fat Trel aren't the only ones to recently call out P over money issues. In December of 2022, Master P's son Romeo called P out for allegedly using Romeo's money to pay his taxes.
See Master P's Interview on The Breakfast Club and Reactions Below
See Rappers' Real Names