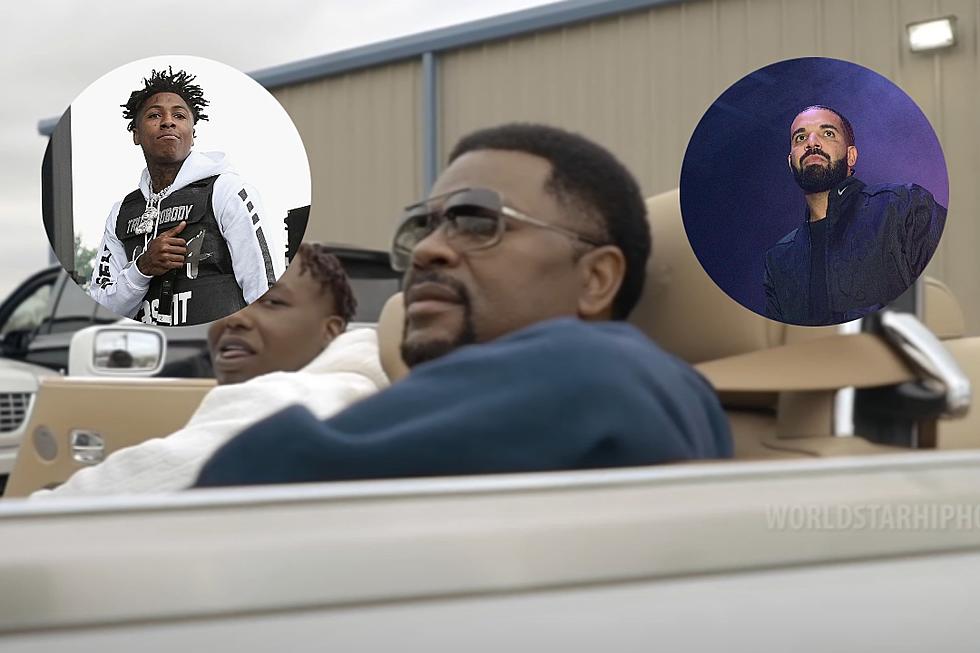 J Prince Meets With YoungBoy Never Broke Again to Stop Drake Beef, Puts NBA and Drake on FaceTime
Gary Miller/Getty Images/WorldStarHipHop/YouTube/Prince Williams/Getty Images
J Prince is trying to end the YoungBoy Never Broke Again and Drake beef it goes any further.
On Wednesday night (May 17), J Prince shared an Instagram post addressing issues between NBA YoungBoy and Prince's "son," Drake. The photo shows Prince and YB along with Birdman posing for a group photo.
"As you all can see, I had a good time kicking it with the homies in Utah," the Rap-A-Lot Records founder captioned the post. "On behalf of the lil Homie YB, me and my brother Birdman were able to have a real conversation face to face. We talked about the past, the present, and the future. But most importantly, we left each other with a mutual respect moving forward."
He continued, "Even though I wasn't there for a meeting with bird man I must say the lord works in mysterious ways. With that being said, I must address the song where my name and drakes name were mentioned. To the lil homie, as I said to you privately, I say to you publicly that Drake is my son, he roll with me. Therefore, I think it's a good idea to take him off your enemy list because the truth of the matter is that we got nothing but love for [Lil] Durk and your accomplishments."
"When I put Drake on that facetime call with you, my intent was for y'all to move forward, not backwards," he concluded. "Two things we get every day is a chance and a choice. The choices we make determine our destination."
The meeting comes on the heels of NBA YoungBoy letting it be known that he has beef with Drake on the new track, "F**k the Industry Pt. 2," from his recently released Richest Opp mixtape.
"B***h, I send them hitters to hit at you, boy, don't say s**t to me/Talk to Drake, cross FaceTime, he wasn't feelin' me," NBA YoungBoy raps. "Told me that he f**k with Durk, damn, that s**t was gettin' to me/Told me that he like the s**t I'm doin', but can't do s**t with me/So when we cross our ways, f**k what you say, b***h, you my enemy."
This isn't the first time J Prince has put himself in a NBA YoungBoy situation. Back in 2020, the Houston rap godfather publicly announced he retrieved items that were stolen from YoungBoy in Houston. Top didn't take too kindly to his business being put out and had some words for Prince who later scolded the young rapper.
See J Prince Addressing the NBA YoungBoy and Drake Beef Below
See 10 of the Shortest Beefs in Hip-Hop
Beefs within rap that ended quickly.