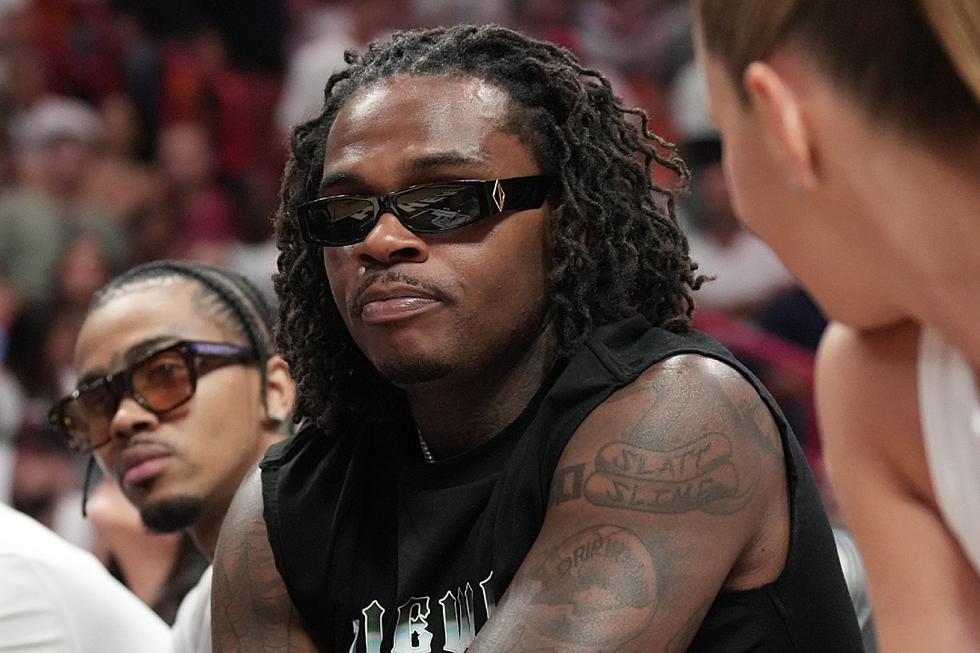 Gunna Earns His First Billboard Hot 100 Top 10 Song as Solo Artist
Jesse D. Garrabrant/NBAE via Getty Images
Gunna has achieved his first solo Billboard Hot 100 top 10 hit with his song "F*kumean."
Gunna Earns First Top 10 Billboard 100 Single as a Solo Artist
Gunna is no stranger to charting high on Billboard with four top 10 hits already under his belt, including the diamond-certified "Drip Too Hard" with fellow Atlanta native Lil Baby, and "Pushin P" off of DS4EVER. However, on Monday (July 10), Wunna earned his first top 10 solo record on the Billboard Hot 100 chart, with the A Gift & A Curse single "F*kumean" taking up the No. 8 spot.
Gunna Faces Uphill Battle in Musical Return
Gunna went from one of Atlanta's most beloved artists to a harshly debated figure overnight. His reputation as an alleged snitch after taking a plea deal during the YSL RICO case has fans divided over his music. Several of Gunna's rap peers have also turned their backs on him. Lil Durk said he didn't want to be associated with Wunna. Boosie said he wouldn't do a song with Gunna for $1 billion.
Gunna Stays Unbothered Despite the Haters
Gunna seems relatively unbothered despite barrages of disparaging comments calling him a snitch, a scathing review by critic Anthony Fantano and the scorn of his peers in the industry. Following its release on June 30, A Gift & A Curse debuted at No. 3 on the Billboard 200 chart after moving 85,000 units first week. Gunna released the video for the Dunk Rock and Florian "Flo" Ongonga-produced "F*kumean" on July 5, and the visual is still trending at No. 3 on YouTube Music.
Peep Gunna's latest hit single "F*kumean" below.—Desmond Leake
Watch the Music Video for Gunna's New Hit Single "F*kumean" Below
See the Best-Selling Hip-Hop Songs Since 1991 Ranked