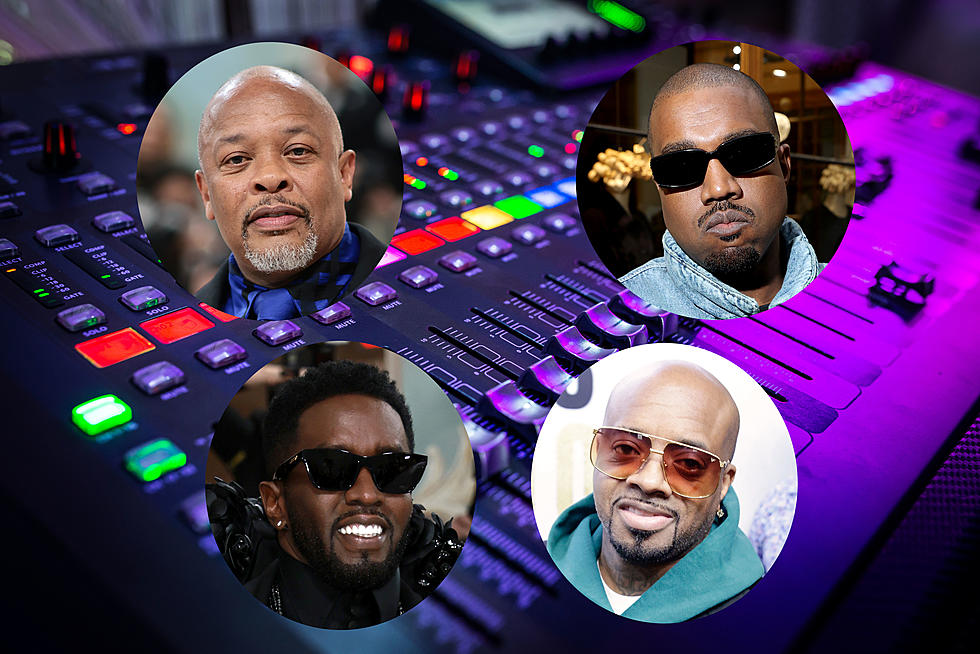 10 of the Most Impactful Executive Producers in Hip-Hop
Dimitrios Kambouris/Getty Images for The Met Museum/Vogue/Victor Boyko/Getty Images For Kenzo/Jamie McCarthy/Getty Images/Greg Doherty/Getty Images for UnitedMasters/Dragan Smiljkovic/iStock/Getty Images Plus
Whether it's Diddy overseeing the making of The Notorious B.I.G.'s 1994 debut, Ready to Die, or Dr. Dre spearheading the creation of Eminem's 2000 juggernaut, The Marshall Mathers LP, the role of executive producer in hip-hop is an undeniably important one. Tasks can include everything from securing funding for production and recruiting the appropriate personnel to organizing the recordings and outlining a budget.
Simply put, the executive producer is the "boss" and typically has the final say in how an album turns out. Of course, there have been a myriad of notable executive producers who've crafted timeless classics over the last several decades, giving rap fans hours of listening pleasure. The difference between a producer and executive producer is somewhat nuanced, but still vast enough to require specific titles. However, that doesn't mean they can't be both.
There are countless examples of producers who are also executive producers. Larry Smith, who played bass on Kurtis Blow's 1979 single "Christmas Rappin'" and produced several early Def Jam Recordings projects, executive produced at least one album. Similarly, Rick Rubin produced Public Enemy's Yo! Bum Rush The Show, but also received an executive producer credit for the revolutionary rap group's debut effort. Even rappers like Kanye West, Jermaine Dupri, Diddy, Dr. Dre and Pharrell, who've already established themselves as formidable producers, have jumped into the executive producer chair.
Take a look below as XXL crafts a list of 10 of hip-hop's most impactful executive producers who've kept fans invested in their catalog for decades—no easy feat.—Kyle Eustice
See the Most Impactful Executive Producers in Hip-Hop