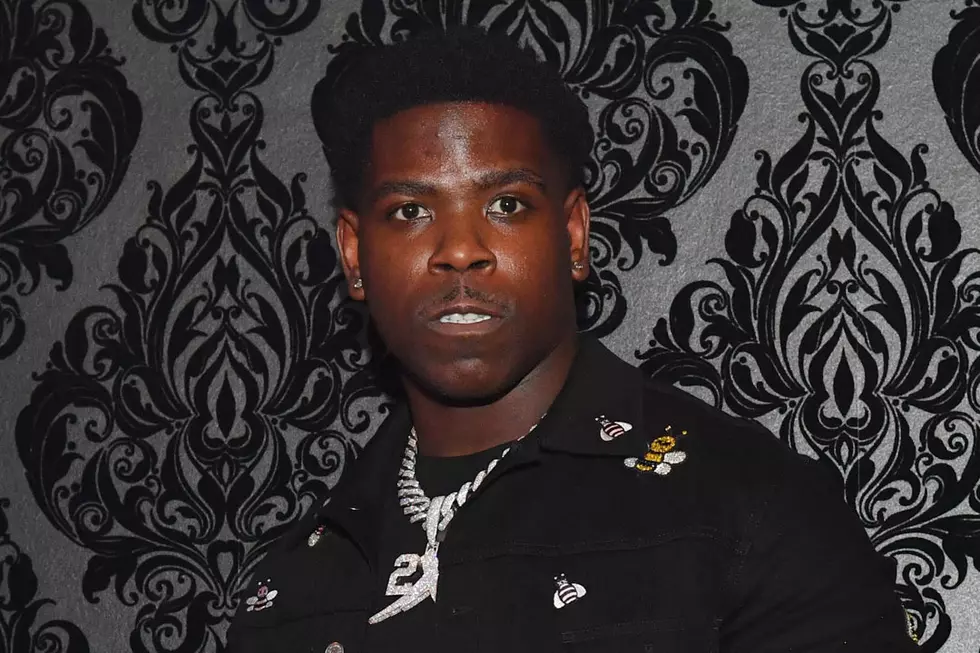 Casanova Sentenced to Over 15 Years in Prison for Racketeering and Narcotics
Prince Williams/WireImage
Casanova has learned his fate, and has been sentenced to over 15 years in prison for racketeering and narcotics-related offenses.
On Tuesday (June 27), Casanova was sentenced by U.S. District Judge Philip M. Halpern to 188 months, or a little more than 15 years, in prison for racketeering and narcotics offenses for his role as a leader in the Untouchable Gorilla Stone Nation Bloods Gang, aka Gorilla Stone. Damian Williams, the United States Attorney for the Southern District of New York, made the announcement today.
Casanova's Racketeering and Narcotics Offenses
The 36-year-old Brooklyn rapper participated in a shooting in Florida on July 5, 2020, and a robbery in New York City on Aug. 5, 2018, and conspired to traffic over 100 kilograms of marijuana.
"Caswell Senior is not just a notorious recording artist, but he is also a high-profile leader of a vicious street gang and a magnet for gang violence," U.S. Attorney Damian Williams said. "At a crowded Miami house party, Senior personally fired a gun that seriously injured and could have killed a victim, inciting a shootout. Further, Senior's stature in the community was central to Gorilla Stone's successful recruitment and nationwide expansion. Today's sentencing—along with the other significant sentences that have been imposed in this case—shows once again that gang life is not worth it and will lead to many years in prison."
Casanova is listed in the indictment as participating in a large-scale narcotics conspiracy, and multiple attempted murders and shootings, including two in Florida in which he was involved. He's described as a "powerful, respected, high-profile member of the gang."
He apparently admitted that he was an organizer or leader of a criminal activity that involved five or more participants. Over 10 years ago, Casanova reportedly joined the gang while incarcerated and was a member ever since, including upon his release from custody for a prior case in 2013. He is the 12th defendant in the Gorilla Stone case to be sentenced.
How Long Has Casanova Been in Jail?
Casanova was initially arrested on Dec. 2, 2020, after surrendering to authorities after being wanted by the FBI on racketeering-related charges. While behind bars, he was hit with an attempted murder charge for a shooting that took place at Miami gentleman's club King of Diamonds two months prior.
In 2022, he pled guilty to one count of conspiring to conduct and participate in the conduct of the affairs of a criminal enterprise through a pattern of racketeering activity and one count of conspiring to distribute over 100 kilograms of marijuana. At that time, he also admitted to several other crimes as a member of the gang.
Earlier this month, Casanova's face was slashed with a weapon by another inmate at the Essex County Correctional Facility in Newark, N.J. Apparently the slashing was reportedly a result of Cas denouncing his gang affiliation in court.
See 44 of the Longest Prison Bids in Hip-Hop History
C-Murder, Max B, B.G. and more.