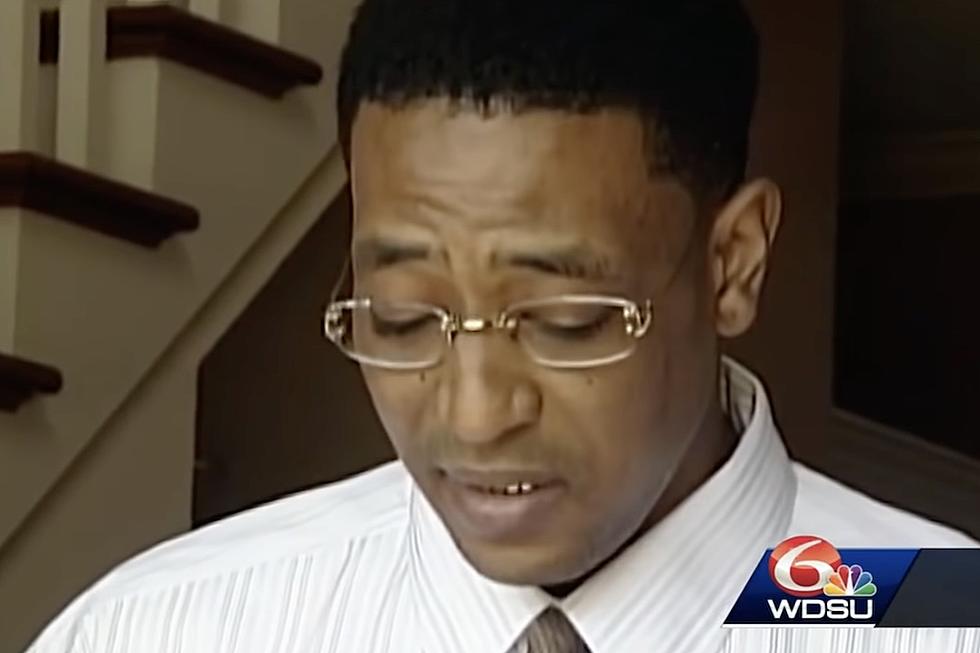 C-Murder Sentenced to Life in Prison – Today in Hip-Hop
WDSU News/YouTube
XXL celebrates 50 years of hip-hop with this moment:
Aug. 14, 2009: On this day in 2009, C-Murder, born Corey Miller, was sentenced to life in prison without parole for allegedly killing a 16-year-old teen.
C-Murder's legal trouble started 21 years ago on Jan. 19, 2002, when a young man named Steve Thomas was shot and killed inside Platinum Club in Harvey, La. According to eyewitnesses, the former No Limit artist got into an argument with Thomas and pulled out a handgun. He was accused of shooting the minor at point-blank range. Thomas would succumb to his injuries and die at a local hospital. Subsequently, C-Murder was arrested and charged with murder.
A year later, in 2003, a jury convicted C-Murder of second-degree murder. At the time, Judge Martha Sassone granted the embattled rhymer a new trial after discovering that prosecutors withheld the background information on three witnesses from the defense, according to The Times-Picayune.
In 2006, the state Supreme Court affirmed Judge Sassone's decision, allowing a second trial. Three years later, in 2009, a second jury found C-Murder guilty of second-degree murder. Since his arrest and conviction, C-Murder has maintained his innocence and legally demanded a new trial. Also, in 2018, two witnesses in the case came forward and retracted their statements of C-Murder being the shooter. Meanwhile, C-Murder's attorney, Paul Barker, petitioned the court to overturn the conviction and order another trial. However, on Jan. 25, 2019, a judge denied the request for a new trial.
In August of 2020, Kim Kardashian, who's on her journey to becoming a lawyer, announced she was joining Master P and others to have C-Murder's sentence vacated. Three years later, on Aug. 3, 2023, Kim reaffirmed her belief in C-Murder's innocence in a message she posted on Twitter.
However, George Thomas, who is the brother of murder victim Steve Thomas, told TMZ that Kim K's advocacy for C-Murder only opens up old wounds and makes it impossible for his family to mourn.
Watch NOLA.com's The Case of New Orleans Rapper Corey "C-Murder" Miller
Watch WDSU News Report "C-Murder Speaks Out" Below
See Hip-Hop Siblings You Should Know