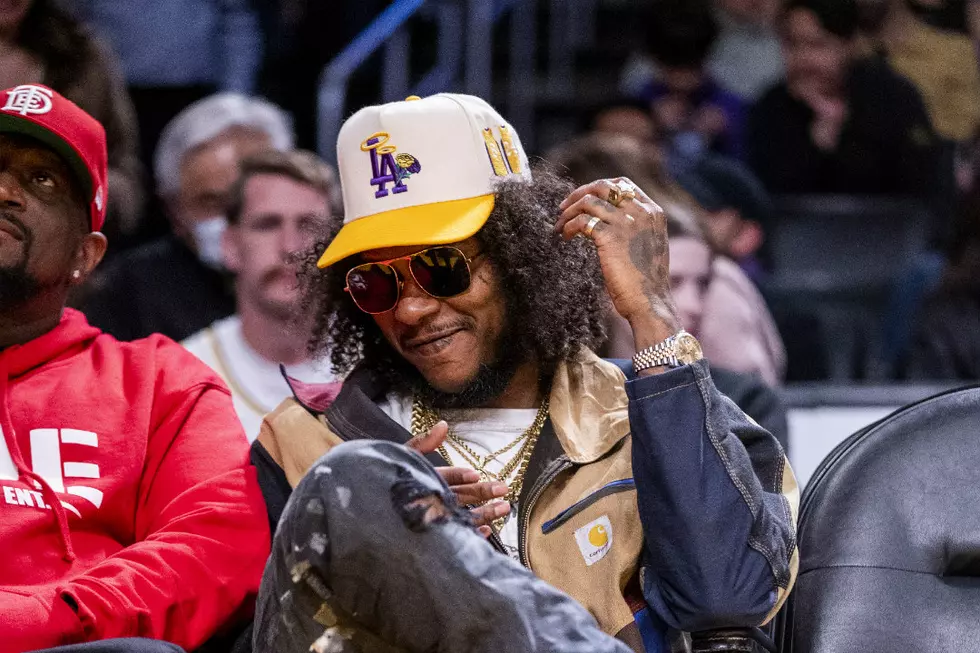 Tyler Ross/Getty Images
Ab-Soul has welcomed twins.
On Monday (April 24), Solo revealed to the world via Instagram that he is the proud father of two newborns. In the post (below), the Top Dawg Ent. rapper shared a photo of himself sitting on a couch holding both babies. Ab has a huge smile on his face. He captioned the post with Jay-Z lyrics from The Dynasty: Roc La Familia track "Streets Is Talking."
"Everybody stressin. Who's his babies mom? Who he got pregnant? Let me tell you, uuuhhhh…" he wrote.
Ab joins a list of rappers who have twins and triplets including Jay-Z, Diddy and Pharrell.
Ab-Soul released his Herbert album last December. The offering features guest appearances from Joey Bada$$, Jhene Aiko, Big Sean, Russ, Lance Skiiiwalker and more.
"The album Herbert is about getting back to self," Ab said of the LP in his winter 2022 XXL magazine interview. "I just kinda feel like I was becoming Ab-Soul more than Herbert. So, this album, to say the least, is dedicated to the people that refuse to call me Ab-Soul. That still call me Herbert or Herbie or Herb. It's about getting back to the roots. Getting back to the foundation, to the source. Getting back to self."
Ab-Soul is currently prepping for his The Intelligent Movement Tour. Solo will be hitting up 17 North American cities throughout the month of June including Toronto, Detroit, Chicago, Los Angeles, Houston, Atlanta, Philadelphia, New York, Boston and more.
See Ab-Soul's New Twins Below
See Rappers' Birthdays