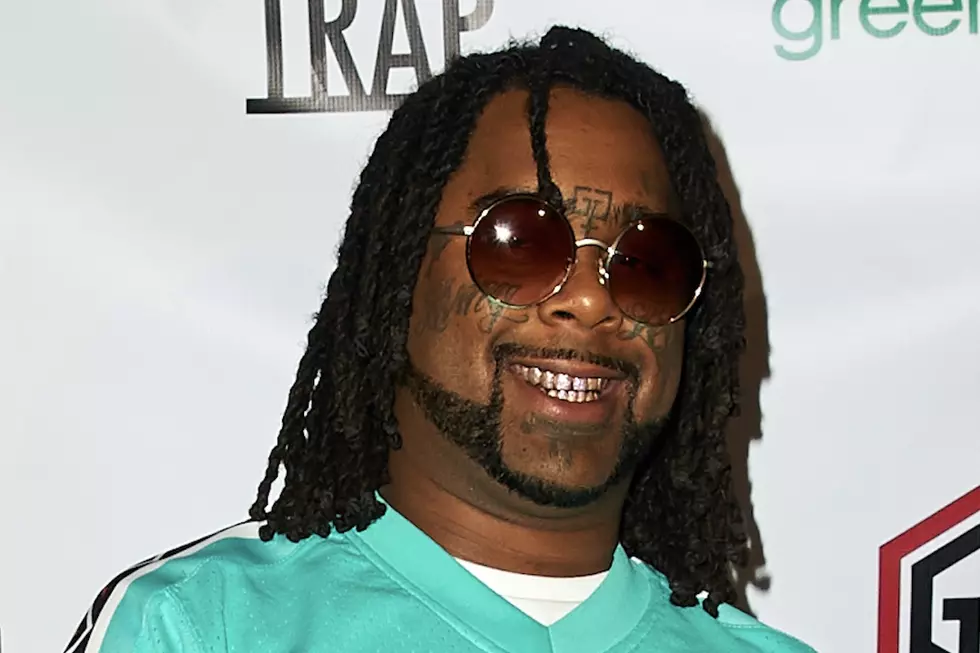 03 Greedo Released From Prison – Report
Unique Nicole/Getty Images
After spending five years behind bars, 03 Greedo has reportedly been released from prison this week.
According to a Complex report, published on Friday (Jan. 13), 03 Greedo was released from the Thomas R. Havins Unit in Brownwood, Texas on Thursday (Jan. 12). The Los Angeles rapper was initially sentenced to 20 years in prison in 2018, stemming from his 2016 arrest on charges of unlawful possession of a firearm by a felon and possession with intent to deliver a controlled substance. In his case, it was 400 pounds of methamphetamine.
XXL has reached out to the Texas Department of Criminal Justice and 03 Greedo's rep for comment.
Journalist Jeff Weiss, who's been closely reporting on Greedo's legal case, appears to have confirmed the news of the 35-year-old rapper's release on his Twitter account.
"Greedo lost 5 birthday's & Christmas' w/ his family. He couldn't tour, see his daughter or enjoy what he'd earned - all for a non-violent drug offense," he wrote in his tweet. "In that time, LA lost Nipsey, Drakeo & countless others. No homecoming could be more welcomed. The living legend returns. [grape emoji]."
Greedo, born Jason Jamal Jackson, was facing up to 300 years in prison but accepted a plea deal for lesser time. On July 2, 2018, Greedo turned himself in to authorities and began serving his 20-year prison sentence.
The Texas Department of Criminal Justice initially gave Greedo's maximum sentence year to be 2038. The Wolf of Grape Street rhymer became eligible for parole in 2020, but was denied and originally scheduled for release in 2026.
Before Greedo's prison release, he dropped Free 03, a new mixtape in collaboration with producer Mike Free on Monday (Jan. 9). The collection features songs Greedo recorded both from within prison walls and prior to his sentencing in 2018. The 14-track tape is 03 Greedo's first full-length project since 2020's Load It Up Vol. 01.
Listen to 03 Greedo's Free 03 Mixtape Below
See 44 of the Longest Prison Bids in Hip-Hop History
C-Murder, Max B, B.G. and more.