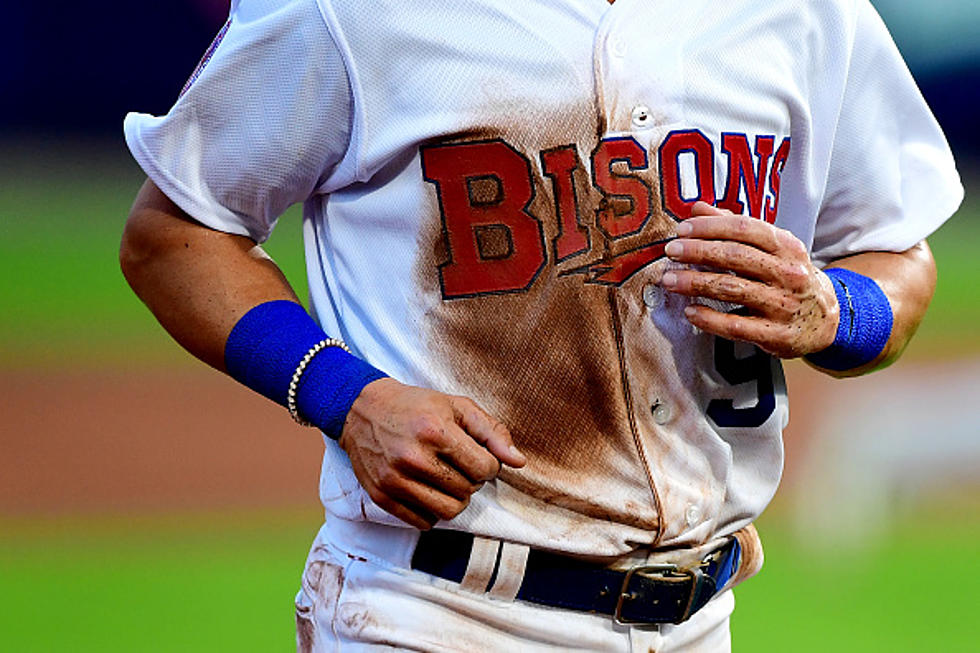 Buffalo Bisons Single Game Tickets On Sale Now
Getty Images
Spring is almost here and in Western New York that means the return of Buffalo Bisons' baseball.
Feel Good Mornings With Dave Fields Mon-Fri 6am-10am
One of the best ways, in my opinion, to spend a spring or summer night is at the ballpark watching some incredible baseball with family and friends.
I have been going to Bisons' games since I was a kid. I remember spending part of my summer being with my friends in the bleachers as part of Art's Army and then my grandpa got season tickets along the 1st base sideline and we would sit and cheer on the players from a couple of rows up from the dugout.
If you want to make some memories with your family and friends this year, going to a Bisons game is a great way to do that.
If you wanted more baseball in your life, and really who doesn't, this weekend the Bisons also announced that they are holding a special "Open House" for their fans. Their spring training caravan will be out this Saturday. It is a fun time for the whole family as Buster Bison will be there along with Star Wars characters and other promotions.
It isn't Spring just yet, but it is around the corner and Spring in Buffalo means Bisons baseball.
Amazing Photos from the 2022 Baseball Hall of Fame Inductions in Cooperstown, NY
Don Laible takes his camera around Cooperstown, NY during the National Baseball Hall of Fame Induction weekend on July 24, 2022.
Gallery Credit: Don Laible
Steeped in Baseball History a $3.6 Million 'Field of Dreams' Being Built in Gloversville
The Parkhurst Field opened in 1906 and was home to the New York State League's J.A.G.'s (Johnstown-Amsterdam-Gloversville) minor league affiliate of the Brooklyn Superbas. One of the central characters in the 1989 movie "Field of Dreams" was "Moonlight Doc Graham". He played on this field in 1907. He was a baseball player and a doctor with hopes to play in the big leagues. The Parkhurst Field has been home to Guilderland Little League and has just begun a major transformation. The $3.6 million project will be completed by 2023 transforming it into a destination for travel little league teams and honoring its rich baseball history. Check out the renderings of what the complex will look like. It's amazing.
Gallery Credit: David S. Karpinski-Parkhurst Field Foundation
Road Trip! Otsego County Means Baseball, Breweries, and A Whole Lot of History!
Otsego County is known throughout America as the home of the National Baseball Hall of Fame and Museum in Cooperstown. But this beautiful county in Central New York has much more to offer other than just baseball. Art, museums, breweries, fine dining, unusual and historic sites, classic small-town American villages and towns, parks and rivers, and so much more.
Gallery Credit: Chuck D'Imperio