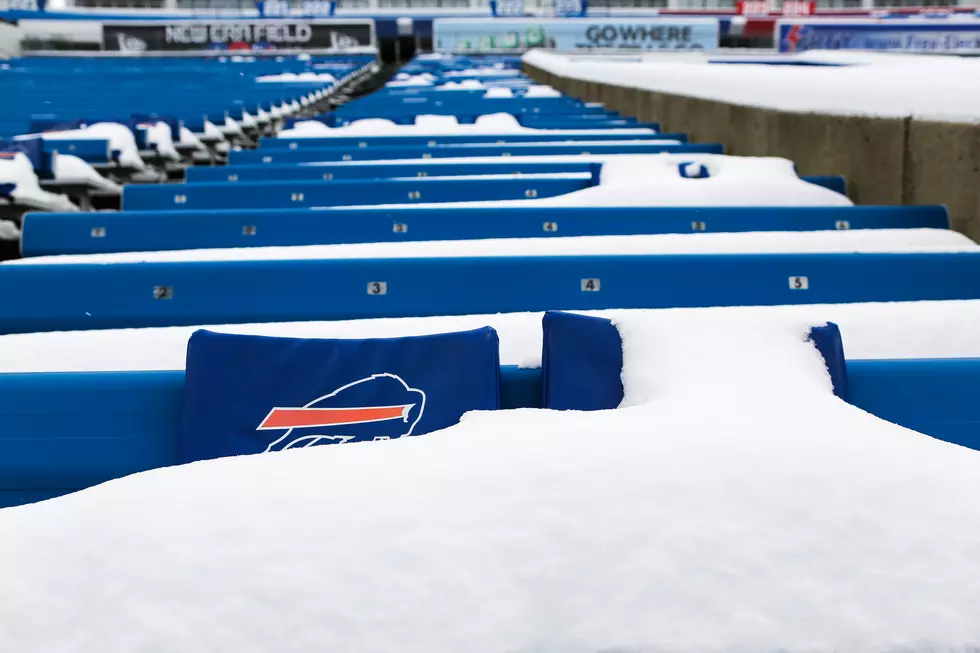 Snow In Forecast For Bills/Jets Game On Sunday
Getty Images
A football game in December in Western New York, you would expect some snow and now it looks like that is going to happen.
Feel Good Mornings With Dave Fields Mon-Fri 6am-10am
According to the latest weather models, it looks like there will be some snow for Sunday's game at Highmark Stadium.
WIVB's Mike Cejka is showing that both the US and European models are bringing some snow on Sunday. It won't be much, but it will be enough to put down a coat of snow and let the announcers play up the bad weather in Buffalo angle.
The Bills are looking to avenge an earlier season 20-17 loss to the Jets in New Jersey in week 9 of the NFL season.
The Jets are heading into this game currently in 3rd place in the AFC East and in one of the final wild-card spots heading into the playoffs. They are 7-5 on the season and lost to the Vikings last weekend 27-22.
The Jets are expected to start Mike White against the Bills. This would be his 3rd start of the season. So far he has thrown for 684 yards, three touchdowns, and two interceptions.
Kickoff is set for 1 pm.
QUIZ - Can You Name These 25 Buffalo Bills Players?
Alright...Bills Football is here. How big of a fan are you? Can you name of 25 of these Buffalo Bills players?
15 Things You Should Never Do at a Bills Home Game
Things that are a no-no to do at a Buffalo Bills home game.
16 Buffalo Bills With Some Of The Best And Worst Nicknames