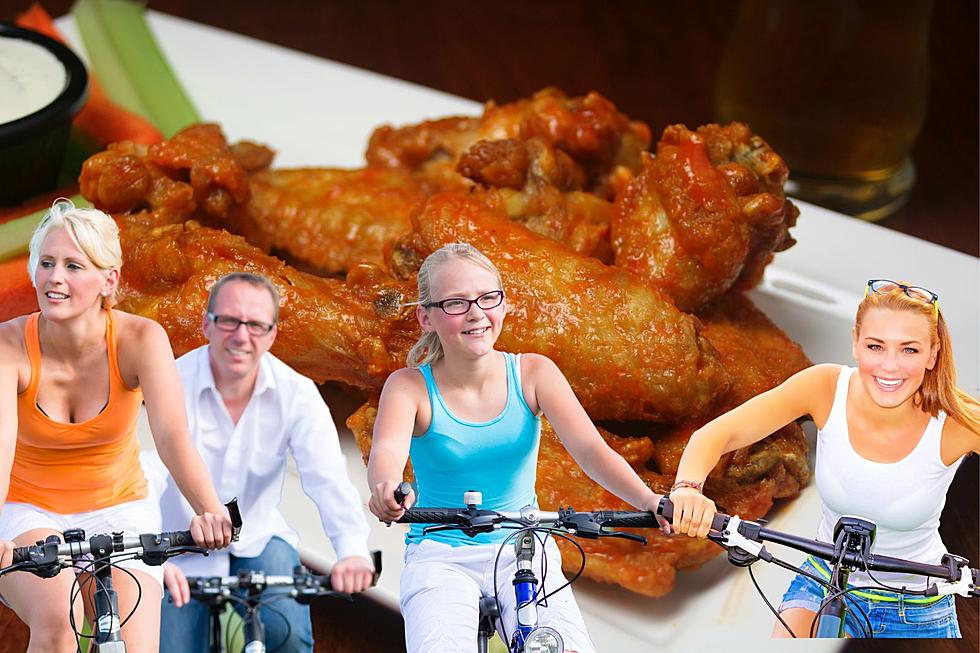 Wing Trail Tour Aims To Teach The History Of Wings In Buffalo
(Canva)
We eat them all the time here in Buffalo.  But how much do you actually know about how chicken wings became the staple that they are here?
We just call them wings
Know how people in Buffalo know when you're not from here?  If you ask for the best place to go get Buffalo wings, we automatically assume you're a tourist.  It's cool.  We love tourists.
But if you want to talk like a local talks, you don't call them Buffalo wings in Buffalo.  They're just wings to us.
We tend to take them pretty seriously.  Everyone has their favorite place to for them and there isn't a consensus.  Some people love one place, and others like a different place.
But the question is, how many people actually know the story of where they came from and how they became such a big part of our culture?
That's what the "Wing Ride - The Hidden History Of Wings" is all about
Airbnb doesn't just offer places to stay when you're in a city.  They also offer experiences that you can check out while you're there.  This was one that I found the other day that you can do while you're in Buffalo.  Whether you're a tourist who is just visiting and want to know more, or you've lived here your entire life, you might want to check out this tour called "Wing Ride - The Hidden History Of Wings."
What will you do on the "Wing Ride - The Hidden History Of Wings?"
The tour is a bike tour that will take you to a couple of different restaurants where you can try some wings and other Buffalo foods.  One of the wings is "an infamous recipe prepared by Lina Brown-Young. Her father, John Young, was the inventor of Buffalo's first chicken wings, which have been unavailable for 23 years."
The tour is led by a guide named Marc who has made public history his career for years now.  The food and the price of the bike rental are included in your fee.
9 Best Places for Wings That Tourists Don't Visit
The best non-tourist traps for chicken wings in Western New York.
5 Best 'Hidden Gem' Wings in Buffalo
The best best "hidden gem" spots for wings in Western New York.
7 Places For Wings In Buffalo Only Locals Go To
Locals only visit these places for wings for a reason; they're phenomenal.