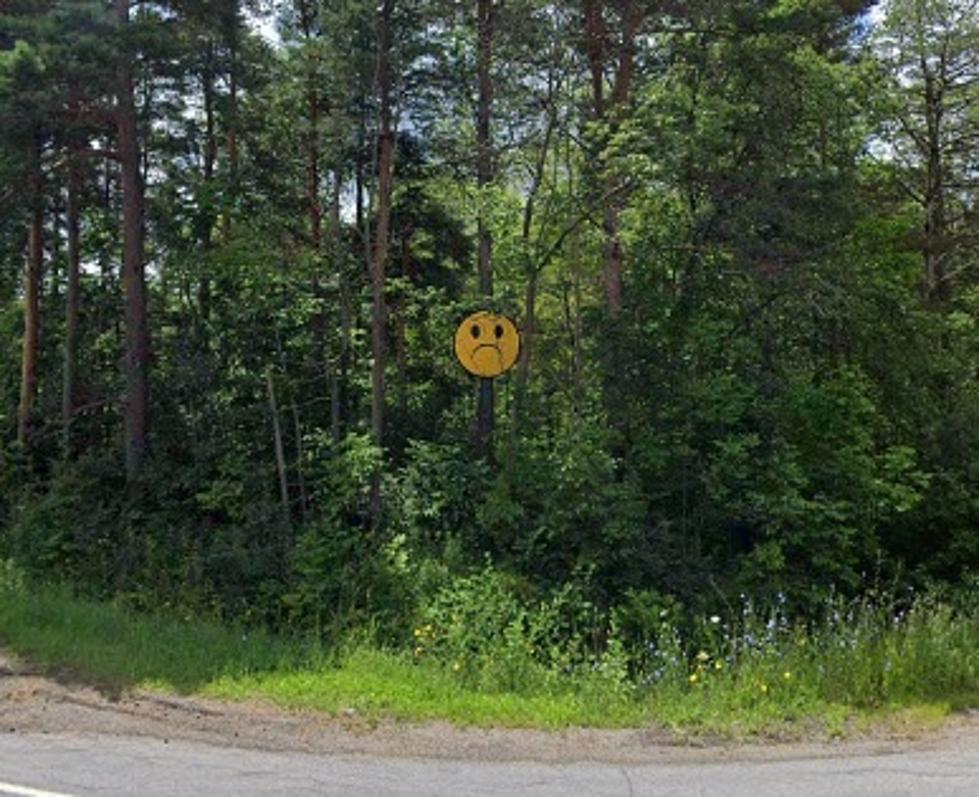 What's Up With This Weird Smiley/Frowny Face In Colden?
(Google Streetview)
You may have seen this weird smiley face staring at you at an intersection in Colden.  But what is the story behind it?  Full disclosure, we don't have answers either, yet.
Where is the smiley face?
If you've ever driven through the hills of Colden, you may have seen this smiley face.  It sits at the corner of Cole Road and Omphalius Road in the town of Colden.
Sometimes when you drive by it the face is set to a smiley face.  But it's not always smiley.  Sometimes it changes to a frowny face.
People want to know why the face changes
As I was scrolling through Facebook yesterday I saw a post on one of the "Be Neighborly" Facebook groups that said this:
I'm desperate for answers, here.
Can anyone tell me what's up with the smiley face in the trees on Cole and Omphalius? It turns from smiley to frowny and the mystery keeps me up at night
Then the comments exploded with people who said the same thing.  Either they have lived there for quite some time and wondered the same thing, or they had theories about why it was there and why it changes from smiley to frowny.
Theory 1 - Group Home
One of the theories says that the smiley face was put up as a protest against a group home that was supposed to be built in the area.  Some people opposed it being built and they put up the frowny face to show their displeasure.  But that doesn't explain why it would change back and forth.
Theory 2 - Weather
Some people believe that the face changes depending on the weather.  When it's winter, the face is frowny.  When it's summer, it's a smiley face.  But the picture above doesn't look like it was taken in the winter and it's a frowny face.
Theory 3 - The Smiley Face Was Stolen
One commenter believes that the face was originally a smiley face but then that face was stolen.  After it was taken, the owner replaced it with a frowny face.
It looks as though the face has been there for years.  The Google Streetview goes back as far as 2019 and it has the frowny face in the picture there.  So does anyone know the story of this mysterious face in Colden?
Very Strange Million-Dollar Home In Western New York
This million-dollar home in New York State will blow your mind when you step inside.
WNY Home Has One Strange Place For a Bathtub
Explore This $2 Million Home in East Aurora That's One of The Strangest