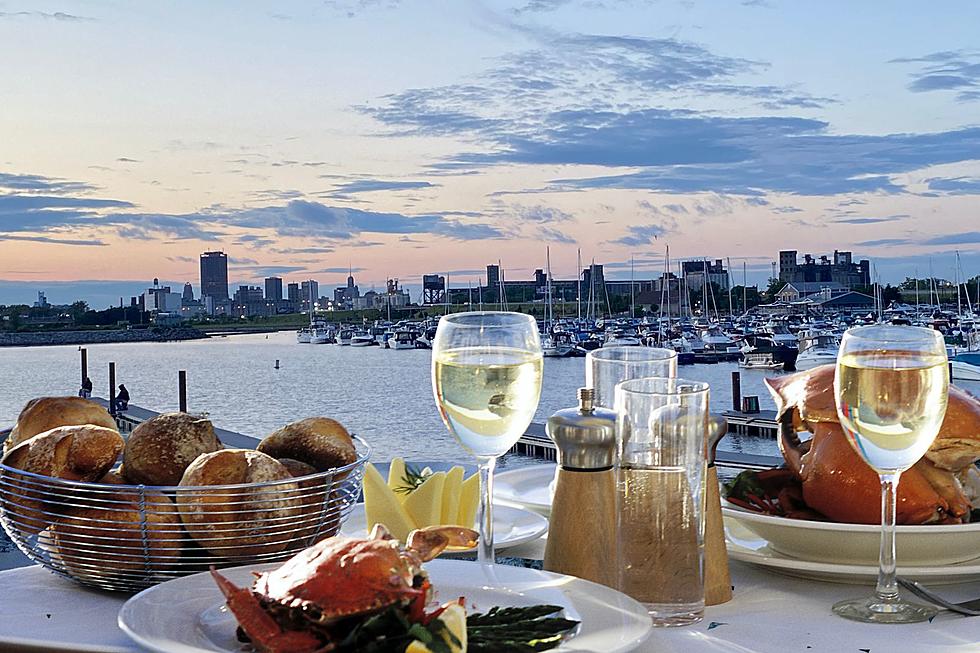 The Top Restaurants For Dinner On The Waterfront In Western New York
(Brett Alan/Canva)
Looking for a great place for dinner on the water in Western New York?  There is a long list of places to check out.
Summer will be here soon.  Before you know it, we will be experiencing some of the best weather in the country right here in our own backyard.  If you're looking for somewhere to get dinner with a cool breeze and some of the best sunsets ever we've got your list right here.
Buffalo actually has incredible summer weather
We often get painted as a city with awful weather here in Buffalo.  It's true, in the winter our weather is pretty bad.  Nasty snow storms form from the lake being so close.  We get dumped on.
But in the summer it's a whole different ball game.  While the lake can create some problems for us in the winter, it gives us some pretty big benefits in the summer.  We often get temperatures in the mid to upper 70s.  The breeze coming off the lake is cool and we often have very little humidity.  It gets warm, but not too warm.  It's perfect for dinner outside.
The sunsets in Buffalo are second to none
It's not just the temperature that draws people to the lake in the summer.
In Buffalo, we are treated to some of the best sunsets too.  There's nothing like enjoying someone's company on the deck of a restaurant with some cold beverages as the sun slowly sneaks behind the backdrop of the lake.  If you find the right restaurant, there is nothing in between you and that sunset except the reflections on Lake Erie.
Did we mention how great Buffalo food is?
While Buffalo is known for its awful weather, and the Buffalo Bills and Sabres, we are also known for our incredible food.  The food is creative and delicious.  Nobody does it like we do it in Buffalo
So where do you go for all of this in the summer?
Top Restaurants For Dinner On The Waterfront In Buffalo
Best Places To Watch Sunsets In WNY
Check out these amazing places to watch a sunset in Western New York
Top 50 Summer Restaurants in Buffalo and Western New York
Check out some of the best spots for food and drinks this spring and summer across Western New York!
Fun Summer Date Ideas Under $20 In Western New York
We've rounded up some budget-friendly date ideas around Western New York that are cheap or (even better!) totally free - and achieve the most important purpose - spending some one-on-one time with the one you love (or at least like a lot).