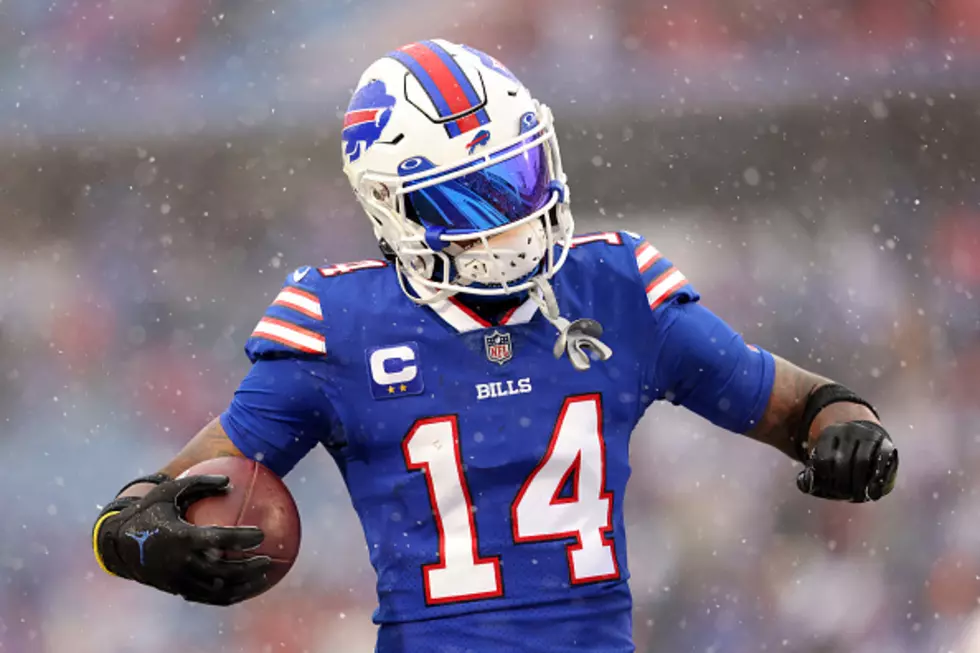 Stefon Diggs Breaks Silence; Tweets About Frustration During Loss
Getty Images
The Buffalo Bills are more than 24 hours removed from the closing seconds of their 27-10 loss to the Cincinnati Bengals in the AFC Divisional round on Sunday.
The game was a complete letdown on every level. The Bengals outplayed and out-coached the Bills on offense and defense, with 30 first downs on the way to a dominating victory.
The Bills offense was just as bad as the defense. They couldn't protect quarterback Josh Allen, the Bills only rushed 14 times and averaged less than one yard per carry. The Bengals double-covered wide receiver Stefon Diggs all game long and he only caught four passes for 35 yards. No other Bills receiver did much in the way of getting open.
Diggs made news during the second half, as he was visibly frustrated on the Bills sideline, as he can be seen talking to Allen and quarterbacks coach Joe Brady.
Diggs' exact comments on the sideline are unknown but he did leave the locker room early and did not answer questions with the media afterward. He did not answer questions on Monday during locker room cleanout.
Diggs then took to Twitter on Monday evening, as he shares that he won't hide his emotions during a tough loss, especially when the team isn't playing up to their standards.
Diggs' frustration perhaps could have been handled differently but he has every right to be frustrated after the way yesterday's playoff game went. NFL playoff games are not supposed to be that one-sided.
We will wait and see if Diggs speaks to the media in the coming days. Typically, players don't do interviews for quite some time after locker room cleanout day, as the off-season begins.
Buffalonians Would Hate To See Josh Allen Endorse These Companies
Best Free Agents Signed By The Buffalo Bills
The Buffalo Bills are gearing up for a run at the Super Bowl next season and some big-time free agents are already reaching out to the Bills looking to join the team. Check out some of the best free agents the Bills have signed in the past.
The Top 40 Pizza Places in Western New York
The best pizza spots in Buffalo!