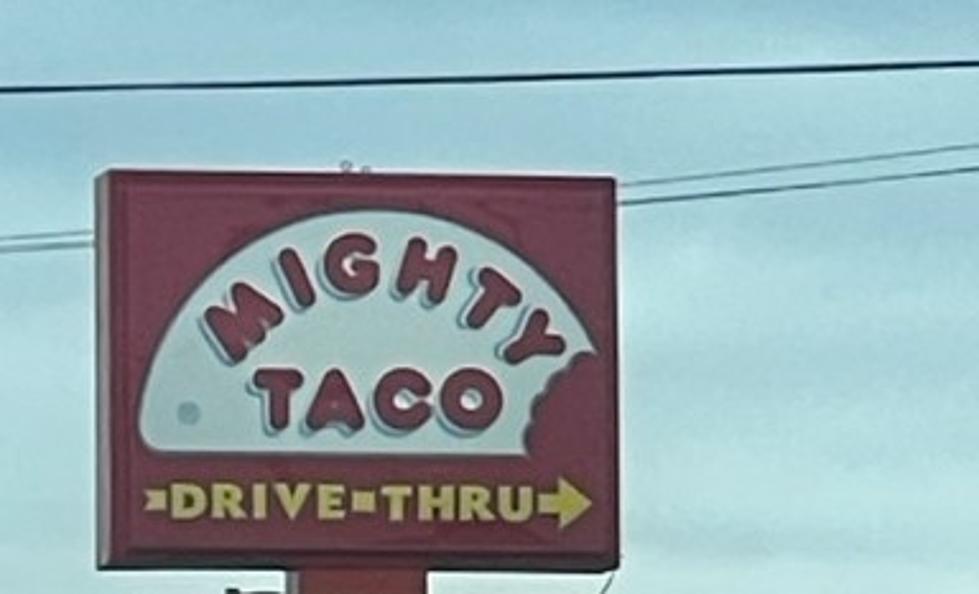 Mighty Taco Bans This Item From All Locations
Photo Credit: Kadie Daye
This may be the most popular item of the season, but you won't be able to find it at Mighty Taco. 
Some people are overjoyed by this declaration from Mighty Taco, while others are a little bummed that they won't be able to find this at the restaurant locations. 
Listen to Clay & Company, Every Weekday Morning On 106.5 WYRK
What Is Mighty Taco?
Mighty Taco is a Mexican-style fast-food restaurant chain that is locally based in Buffalo, New York. Founded in 1973, these restaurants are owned and operated by Mighty Taco Inc., a privately owned corporation that is based locally, and they sell popular items such as The Super Mighty, El Niño Burrito, Roastitios and Buffitos.
How Many Locations Are There?
There are 19 Mighty Taco locations across Western New York, including places like Amherst, Depew, East Aurora, Lockport, and Orchard Park. 
What Was The Statement?
The Mighty Taco location on Transit Rd. in Depew recently updated their outdoor sign, and it broke the hearts of every gal who loves a good pumpkin spice anything during the fall season. 
Here's what the sign says on Transit: 
"Pumpkin Spice-Free Zone," the sign read. 
I know what you're thinking…why would I ever want a pumpkin spice taco? To which I say – what about a pumpkin spice empanada? Something to think about…
It's funny to see local businesses around Western New York poking fun at pumpkin spice, from both banning it to turning everything pumpkin. For example, one local car shop is "Now Offering Oil Changes, Available Pumpkin Spice!" I mean, that kind of hooked me! 
Whether you like pumpkin spice or not, you have to admit – Mighty Taco is clever for jumping on the trend. 
10 Cheapest Foods on the Tim Horton's Menu
These are the 10 cheapest foods you can order from the Tim Horton's Menu.
10 Most Underrated Restaurants in Western New York
The 10 most underrated restaurants in Western New York for 2023.
20 Amazing Old-School Restaurants in Buffalo
The 20 best old-school restaurants and bars in Western New York.