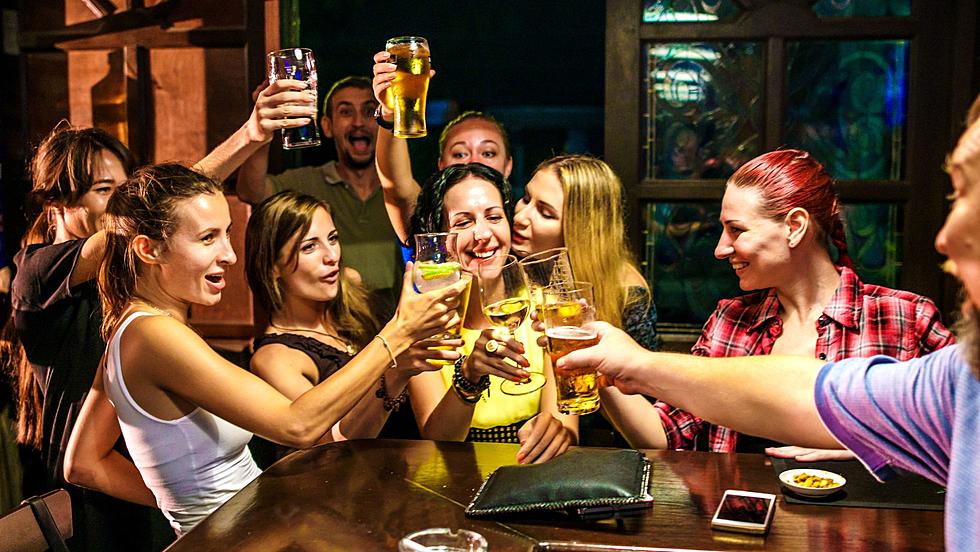 These 41 Bars Are The Friendliest In Western New York
Photo Credit: Canva Image
You know when you walk into a friend's home, and it is so welcoming that you feel like you may have just walked into your own house?
It might sound crazy to some people, but there are some bars and restaurants that actually give us this exact same feeling! 
There's just something about sitting at a bar top, whether you come in alone or with a friend, and striking up a conversation with one of the employees. Some bars are able to translate an atmosphere that is honestly quite homey, and maybe that's why many of us never want to leave….
Listen to Clay & Company, Every Weekday Morning On 106.5 WYRK
I think it's really cool that a majority of these bars are locally-owned, by friends, family, and community members that we have come to know and love! So yes, it is exactly like walking into an old friend's house where everyone knows your name and remembers your favorite drink! 
We asked YOU! via our social media where we can find the friendliest bars in Western New York. We're looking for places that allow you to shoot some pool, play darts with friends, maybe some shuffleboard, and having a great conversation with people who make you feel like you belong.
Out of all the responses we received, there were 41 bars and restaurants that really stood out. 
Did your favorite bar make the list?
These 41 Bars Are The Friendliest In Western New York
Based on your votes, these 41 bars are most likely to recognize you when you stop in!
Attitude Bar & Grill in Lockport had the most amount of votes, so I guess you could say they foster a good attitude. (See what I did there?)
Wherever these bars landed on the list, one thing is for sure: they will make you feel welcomed, and you will feel at home! 
9 Bars That Sell Lottery Tickets in Western New York
Did you know that the retailer who sells a winning lottery ticket will receive a monetary bonus for it?
If that is the case, why not #shoplocal when you purchase your Powerball or Mega Millions tickets? Here are 9 local bars in Western New York that sell lottery tickets.
38 Bars That Have Trivia Nights In Western New York
Best 20 Bars in Western New York to Watch The Bills' Playoffs Games
If you're looking for the best place to watch the Bills' journey through the playoffs, look no further than this list of the best 20 bars in Western New York that always make Bills game day extra special.