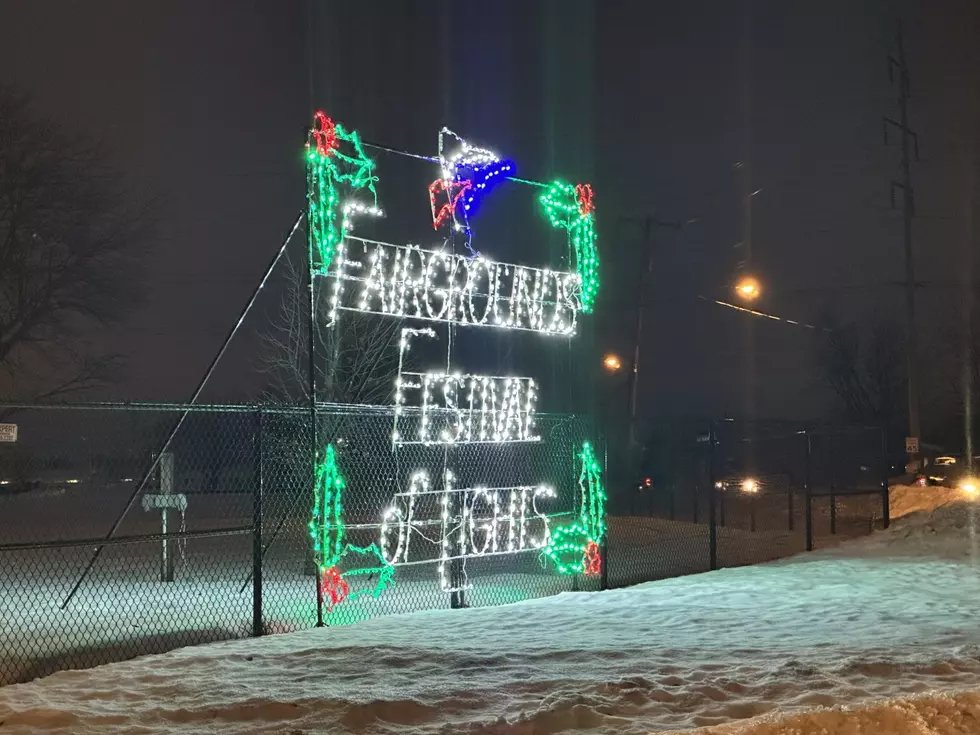 5 Things You Can Do At The Fairgrounds Festival Of Lights
(Brett Alan)
The Fairgrounds Festival of Lights had to be postponed after last weekend's big snow storm.  But it's set to open this week.
It's become a tradition for many people in Western New York.  The holidays just aren't the holidays without a trip to visit the Fairgrounds Festival of Lights.  It's back this year again and they've even added some things back to their long list of events.
Last year it was strictly a ride through the lights.  But this year, they've got all kinds of activities that you can take part in.
1.  Look at all the lights
There are tens of thousands of them.  This year they have a new route encompassing 70 variations of light displays, arches, and light tunnels.  If you've never been there before, it really is pretty spectacular.
2.  See Santa at the North Pole Experience
There's more than just the lights this year.  Remember to hop out of your car to check out the North Pole Experience.  They've got a toy shop, elf village, a train display by the WNY Garden Railway Society and Santa's House where Santa can be found every night of the festival.
3.  Take a ride on a train
Santa's Christmas Express Train Ride is another way to check out some lights as it offers guests a free ride through different light displays.
4.  Do some shopping
They've got vendors this year in Expo Hall and at the Outdoor European Market where you might find a gift for someone else...or maybe a little souvenir for yourself.
5. Take in an Illuminated Pixel Show
It's a Disney-inspired light show with pixel castles, pixel fireworks, pixelized buildings, and more.  You'll find that along the buildings on 42nd Street.
The Fairgrounds Festival of Lights will open this weekend and continue throughout the month of December.  For more on tickets and events happening there, click here.
31 Things That People Who Love Christmas Do In WNY Every Year
6 Of The Best Buffalo Ugly Christmas Sweaters For 2022
5 Best Places For Early Christmas Shopping in Western New York
The best places to get that early holiday shopping done in Western New York.