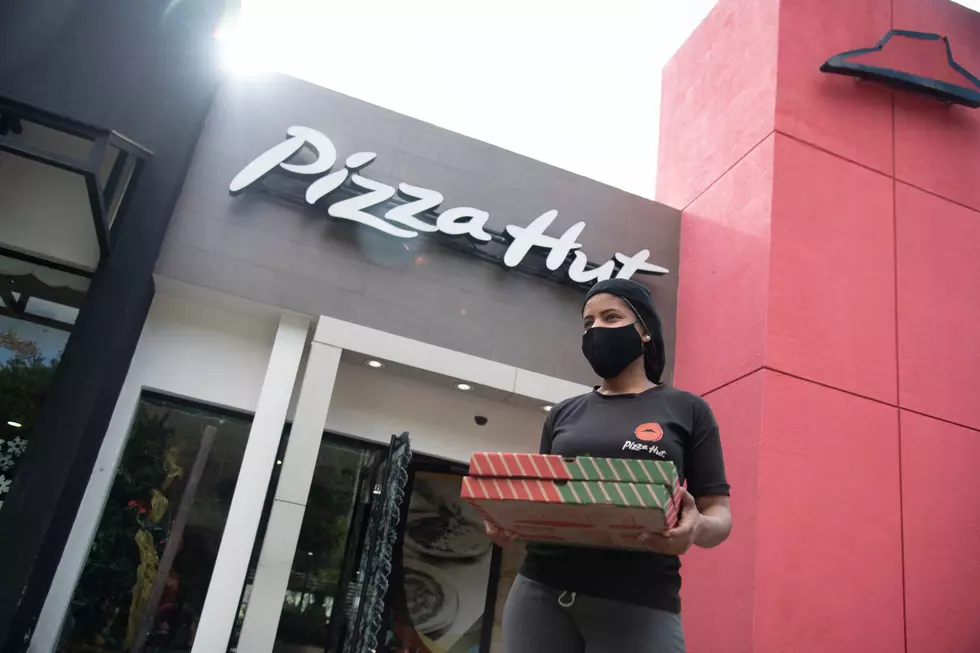 Only DINE-In Pizza Hut Officially Opens in WNY
Getty Images
The 2nd Pizza Hut to open in Western New York is a dine-in Pizza Hut!
Pizza Hut is making a comeback in Western New York. The locations all around town are only take-out only except for one. This is the second location to open and you can either take out or dine in at the Pizza Hut on North Union Street. The location opened earlier this week.
Pizza Hut Olean
610 N. Union St
Olean

, NY 

14760

You can order online for the Olean location right here. What time does Pizza Hut open? Pizza Hut opens at 11 AM and closes at 10 PM every day.

The Pizza Hut on Delaware in Kenmore opened up earlier in April and is the only other Pizza Hut open at this time.

There are quite a few other Pizza Hut locations in the Western New York area that are slated to open. Most of those locations, though, are take-out locations, including Buffalo, Depew, and Cheektowaga.

People are equally as excited as much as they are not thrilled with a chain restaurant:

Paul on Facebook said:
Yeah we're so stoked to have it back in business and look forward to getting our pizza there again but we're gonna wait a few weeks to let all new employees learn it all and not be swamped by the crush of people that are without a doubt going to inundate them as soon as the doors are unlocked and phones begin to ring. People need to remember that with new employees and such come not so correct orders so let's hold bashing to a minimum or wait like us until the storm settles lol.
Chris on Facebook said:
With all the good pizza places in Olean, why would anyone want to eat the swill from a chain restaurant. Worse, none of the money you're spending stays in Olean. How can a local economy survive without local business owners
The Top 40 Pizza Places in Western New York
The best pizza spots in Buffalo!