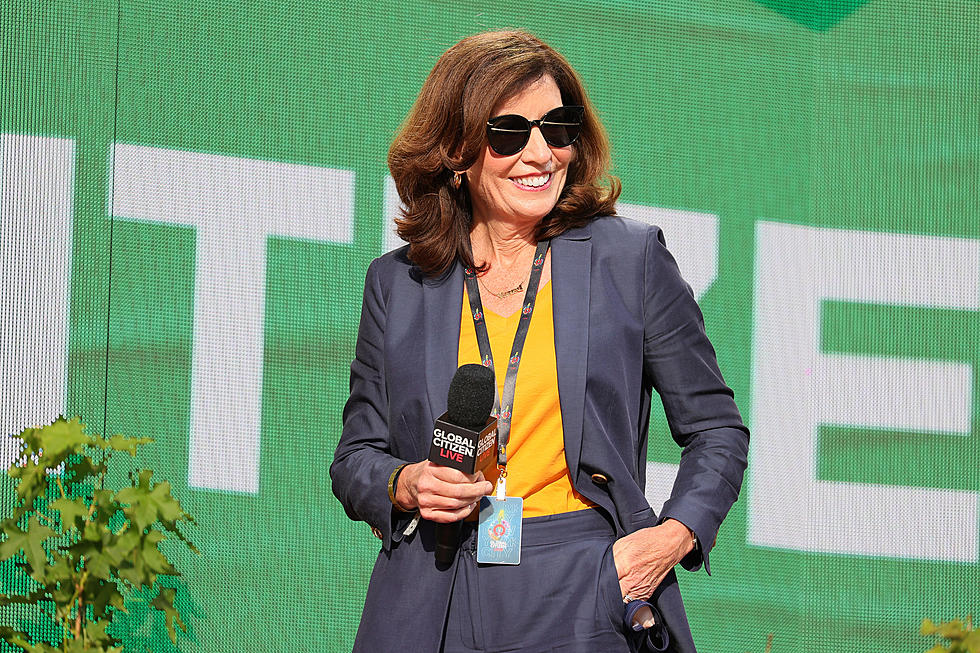 Hochul: How New York Will End The COVID Pandemic
Getty Images
New Yorkers were given tips on how they can help end the COVID pandemic.
On Wednesday, Gov. Kathy Hochul updated New Yorkers on the state's progress combating COVID-19. 3.05 percent of all tests came back positive in the previous 24 hours. The 7-day positivity rate is 2.53 percent.
"More New Yorkers are taking the vaccines and driving our vaccination rate up, but that's no excuse to get complacent—we need to improve our vaccination rate to defeat this pandemic for good," Governor Hochul said.
The Hudson Valley's seven-day COVID positivity rate is just above the state's. The Mid-Hudson Region's positivity rate is 2.55 percent.
The North Country region now has the highest COVID positivity rate in New York at 5.76 percent.
Hochul confirmed 85.2 percent of all New Yorkers 18 and older have received at least one vaccine while 76.4 percent have completed their vaccine series. 72.3 percent of all eligible New Yorkers have at least one vaccine dose.
Hochul reported 32 more New Yorkers died from COVID bringing the total deaths reported from COVID in New York to 57,279.
272 New Yorkers were admitted to the hospital. 2,109 New Yorkers are currently hospitalized with COVID with 464 in ICU and 256 in ICU with intubation.
"We're taking action to keep New York's children, state employees and medical workers safe, but it's the vaccination rate that's ultimately going to determine whether we end the COVID-19 pandemic. Every single eligible New Yorker needs to get vaccinated right away to keep our families, friends and communities safe."
Help Needed Finding The 39 Most Wanted in New York
Top 5 Best Places to Live in New York
5 New York Schools Districts Ranked in Top 10 in America
Over 60 Children Have Recently Gone Missing From New York State
New York Counties With Highest, Lowest COVID Vaccine Rates