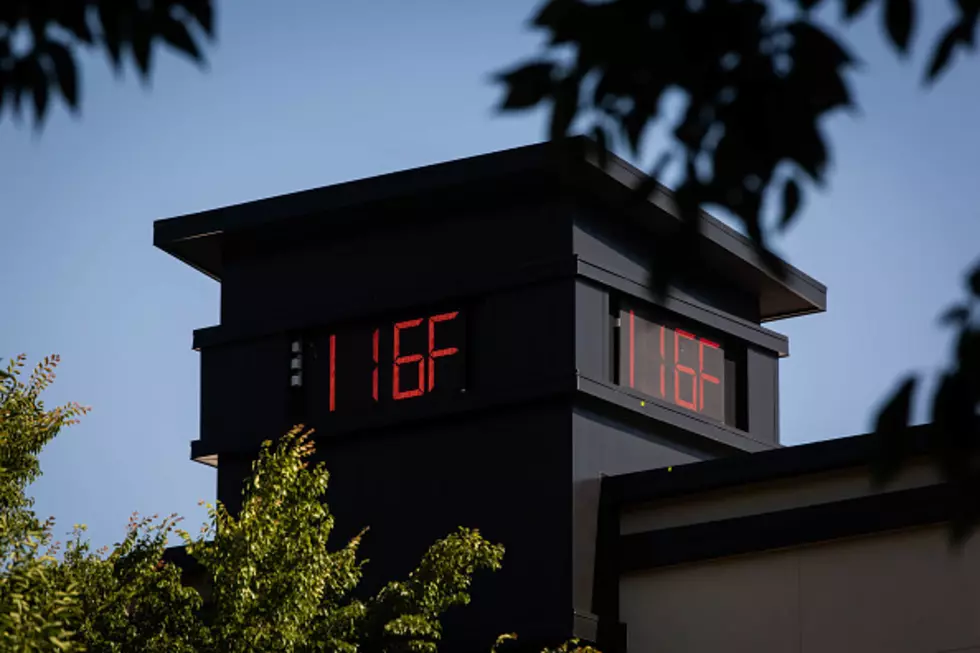 Heat Advisory Posted For Portions Of New York State
Bloomberg via Getty Images
It is going to get crazy hot! The forecast from Buffalo to Syracuse is calling for some late summer heat.
The kids may be getting ready for back-to-school but Mother Nature is not letting the summer slip away just yet. The forecast calls for temperatures to soar in the upper 80's on Monday for most of the Western New York area. This is happening as colleges and universities in the Buffalo area and throughout New York State are starting classes this week.
We have had such an incredible summer this year. The COVID-19 restrictions are gone and we have been able to get back together at fairs, concerts and festivals. The Erie County Fair recently ended and drew more that 1.1 million people! If you are headed to the New York State Fair, be ready for the heat as well!
But fall can't be that far away. With the days getting shorter and some of the leaves already starting to change, you can feel that things will be changing soon. Our family went apple picking this past weekend in Gasport, New York. Although it was as hot and dry as mid-July, the apple season is underway and a sure sign that the beautiful fall that we love will be here in no time!
Can You Name These Buffalo Bills Players - ANSWERS
LOOK: Here are the pets banned in each state
Because the regulation of exotic animals is left to states, some organizations, including The Humane Society of the United States, advocate for federal, standardized legislation that would ban owning large cats, bears, primates, and large poisonous snakes as pets.
Read on to see which pets are banned in your home state, as well as across the nation.
LOOK: What major laws were passed the year you were born?
Data for this list was acquired from trusted online sources and news outlets. Read on to discover what major law was passed the year you were born and learn its name, the vote count (where relevant), and its impact and significance.