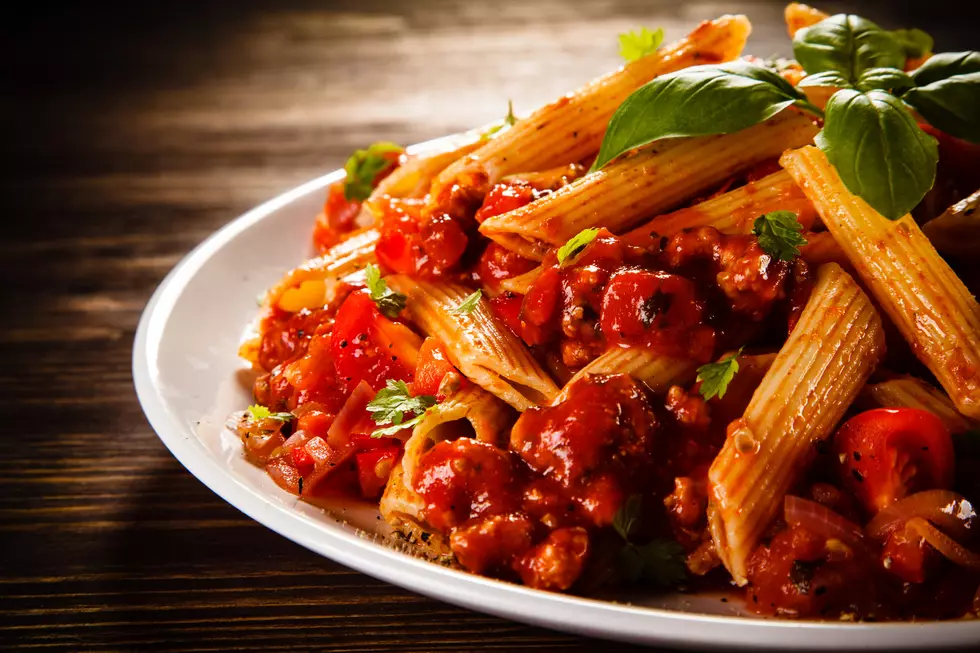 Four Famous Places To Get Pasta In Western New York
gbh007
Today is National Pasta Day and while Buffalo is known for its wings and sponge candy there are some amazing places to celebrate all things pasta today.
Feel Good Mornings With Dave Fields Mon-Fri 6am-10am
If you are looking for a great place to dig into an amazing plate of pasta there are four places that are must head to for a great dish of pasta.
Check out four famous places to get some pasta in Western New York.
1 - Chef's - Known for their signature Spaghetti Parm, Chef's is a pasta lover's dream. Big plates of golden pasta and homemade sauce are seen at almost every table during the lunch and dinner rush. Plus there is nothing better than seeing the bubbling cheese of their famous Spaghetti parm heading right for your table.
2 - Illo DiPaolo's - Illo DiPaolo's was first opened by legendary wrestler Illo DiPaolo in 1965 after he retired from wrestling and moved back to Western New York. They were recently ranked as the 2nd best Italian restaurant in New York State and the best in Western New York.
3. - Carmine's - Carmine's is a big-time award winner when it comes to the Taste of Buffalo. They have taken home plenty of titles over the last couple of years. This year, you will enjoy a new look at Carmine's as they recently moved from East Amherst to Williamsville. While the location is new, the amazing seafood pasta dishes are still the same.
4. Mulberry Italian Ristorante - Located in Lackawanna, Mulberry got a lot of press this year as the Buffalo Bills quarterback Josh Allen admitted that they are his second favorite place to get wings. Sure they got great wings, they are also known for their pasta, so you can get the best of both as you celebrate National Pasta Day.
The good news is that if you go out for some pasta on National Pasta Day no matter where you are a winner.
6 Buffalo Restaurants That Were On The Food Network
There are two things that Buffalo is known for. Snow and Wings, but the city is full of amazing restaurants that offer way more than great wings and the Food Network knows that.
5 Most Underrated Italian Restaurants in Western New York
Underrated Italian restaurants in Western New York.
13 New York Restaurants Make List Of Food Networks Best Pasta In The Country
Food Network recently published a list of the "
98 Best Pastas In The United States
" and honored New York State with 13 shout outs. Even within that shoutouts, Syracuse and Upstate New York had 2 slots.
They broke the list down to specific dishes you can enjoy at these restaurants. Here's those restaurants on the list: