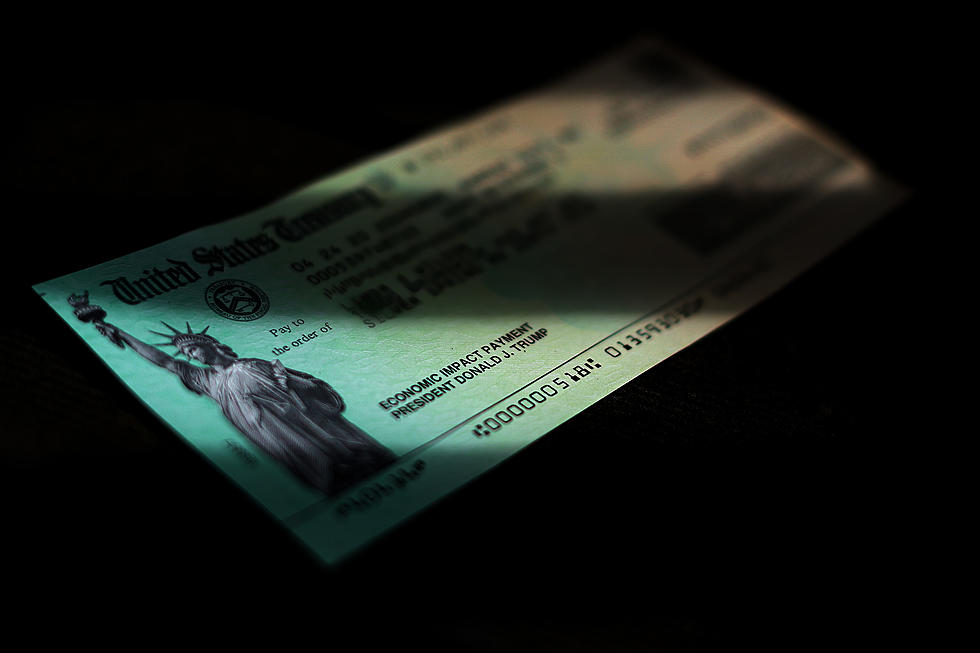 Final Week For Stimulus Checks In New York State
(Photo by Chip Somodevilla/Getty Images)
New York State is in the final week of sending out stimulus to residents.
Feel Good Mornings With Dave Fields Mon-Fri 6am-10am
Back in September New York Governor Kathy Hochul made the announcement that the state would be sending out new stimulus checks to around 1.75 million New Yorkers.
The checks were being issued to fight inflation and improve affordability for low-income residents. The checks are worth $270 dollars and any New York State resident who received the Empire State Child Credit or the Earned Income Credit for their 2021 state tax returns is eligible for the stimulus check
You don't need to file anything new to claim the stimulus checks.
Governor Hochul said the checks will help families fight inflation.
"This program will put money back in the pockets of nearly two million New York families struggling to make ends meet amid the pandemic, inflation and other rising costs. My administration remains focused on improving affordability statewide, and I thank the Legislature for their partnership to ensure New York families have this much-needed financial assistance."
The checks are expected to be sent out to those that qualify by the end of October. That means if you are eligible for the checks you should have already gotten the checks or you should have the check by next Monday, October 31st.
You can also check your information to see when your check is expected to be mailed if you haven't received it on the state's tax website.
Top 5 Reasons People Hate Living In New York
New York State is an amazing place to live, but it is not all perfect.
5 Snowiest Days In New York State History
Here are the Top 5 snowiest days in New York State history.
5 New York Restaurants To Avoid If You Want Fast Service
One of the best things about going to a fast food place is that you get your food fast, but is that really true?